Check out our Special
Offer for this
course!
Make a deposit payment to secure your place on a course before the end of the month and qualify for a free advanced level online course. You can choose from the 50-hour young learners (CTEYL) or business English (CTBE) certificate courses or the 250-hour online diploma course.
TESOL Certifications in Corinth | Greece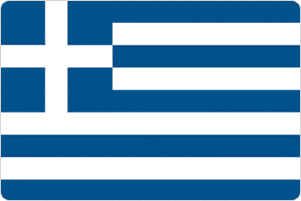 The ancient city of Corinth is home to our Greek TESOL international training facility. Here we can offer an internationally recognized certificate for successful students, which is for 120 hours over a four week course with 10 hours of teaching practice. Our course is run by fully qualified, experienced trainers in an environment conducive to successful learning. Your course fees will cover the course, all materials required to plan and produce your lessons, accommodation and a 'meet and greet' at Corinth railway station. Once you have successfully completed the course, we will offer assistance in gaining employment.
Known as the gateway of the Peloponnese, Corinth is the second largest city in the Peloponnese region and is situated 50 miles from the Greek capital, Athens. Typically for greece, Corinth is seeped in ancient mythology and history and has numerous sites of interest for any visitor. These include the ancient fortress of Acrocorinth and the Temples of Apollo and Aphrodite. Corinth and the surrounding area are typically Greek and you will have the opportunity to sample their authentic way of life.
Corinth, it can be said, is a city of contrasts. The 'ancient' Corinth was one of the main powers of ancient Greece, large and wealthy. Today remnants of this time can be seen in the famous ruins, archeological sites and museums. There is also however a modern side to Corinth, and all the requirements, facilities and entertainment you may need will be provided for. All this combines to makes Corinth a fantastic location for your tesol course.
Some other points of interest, or must see locations if we are being honest, can be found in Corinth. St Paul wrote his two letters to the Corinthians from here and his tribune from which he spoke can be seen, as well as the St Paul's Metropolitan Church.
The Acrocorinth is a dominating fortress structure, 575 m high, with walls spanning a total of 2000m in length. This fortress was developed and built upon throughout the Byznatine, Roman, Turkish and Ventian eras.
The Corinth Canal was started in 67AD. Amazingly it wasn't fully completed until 1893! The maritime short cut traces a line straight across the Isthmus of Corinth and links the Corinthian and Saronic Gulfs. The Canal is a 6,343m gorge and has walls 90m tall.
Apply Now!