STARTBODY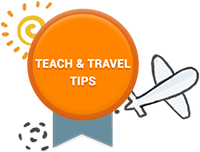 There is a huge demand for English in Greece and a vast amount of private language schools to cater to that demand. Most teachers will find themselves working for one of these language schools. Teaching is more geared towards younger learners but there are teaching possibilities in all areas. The cost of living in Greece is low and the salaries reflect this. A university degree is essential and any teacher who has a degree, TESOL certificate and an EU passport will have no problem in finding work. Other nationalities may encounter more problems due to EU regulations.
Sample Jobs
1. Teachers Needed in Greece
Nadesia International School needs TESOL (or equivalent) qualified, flexible English teachers. We are situated in the center of Athens. Full time teaching positions are available for which no previous experience is actually needed (though preferred).
We teach General English to Children and youths. Students ages range from 6 to12 and 12 to 18. Class size is about 18-20 students per class.
The working hours are 8:30 to 1:30 pm-Monday to Friday.
The school provides a private furnished flat for the teachers.
We also provide health care service and visa sponsorship.
We offer very good pay (2000 Euro monthly), so you can certainly enjoy life. Greece is a beautiful country, with nice people, good and healthy food and a nice climate. We offer a 12 months renewable contract.
If interested, please send us your resume/CV, cover letter and a recent passport photo.
2. Greece: TEFL Teachers Wanted: Great Opportunity
A private English language institute with a great reputation is looking for 4 native TESOL qualified (or equivalent) teachers. We are located 120 km south of Athens in a beautiful place which is only 1 minute's walk to the sea!
Qualifications: Degree, TESOL (or equivalent), and some experience.
Only holders of a European (EC) passport!
Contract Terms: 2 years or more
Working hours: 20-25 hours/week.
Salary: 750 Euros NET monthly for 25 hours per week. This is the minimum salary - depending on qualifications and experience. Salary will be paid in Euros. The salary includes home preparation and correcting.
Accommodation is provided in beautiful, new, fully furnished 2-bedroom apartments, which are very spacious. Rent is paid by the school, but utilities, (phone, electricity), are the employee's responsibility.
Transportation: public buses are very convenient.
Medical insurance: Public insurance is provided.
Paid Holidays: (Christmas: 14 days- Easter: 7 days).
Classes start on 11 September and some end on the 31st of May (higher levels) and some on 15 June (lower levels). Summer classes start on 25th June and end on 31st July. It would be a good idea if you could arrive in July so you can observe our teachers in the classroom.
Arriving here early will also give you the opportunity to get to know the area and maybe even travel a bit.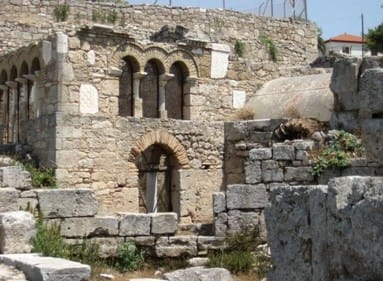 Send us: CV, copy of diplomas and passport, reference letters and recent photo.
Register now & get certified to teach english abroad!
---
---
ENDBODY
Register for your TEFL/TESOL Course!
1

The registration process is free and does not commit you in any way.

2

Anyone fluent in English and aged 18+ is eligible for our courses.

3

No previous experience or qualifications are required.

4

Register today and receive a free e-guide covering the basics of TEFL/TESOL.

5

All online courses are entirely flexible and self-paced. Work at your own pace in your own time!
The personal information we collect on this page will be treated in accordance with our
privacy policy
.
By submitting this form you declare to have read and agreed to the
Terms & Conditions
.