Check out our Special
Offer for this
course!
Make a deposit payment to secure your place on a course before the end of the month and qualify for a free advanced level online course. You can choose from the 50-hour young learners (CTEYL) or business English (CTBE) certificate courses or the 250-hour online diploma course.
TESOL Certifications in Athens | Greece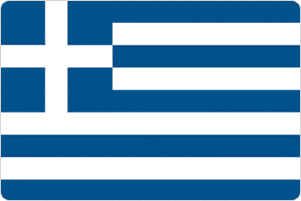 Established on the rock of the Acropolis over 3,000 years ago, Athens is positively brimming with history.
After finally becoming greece's capital city in 1834, the city has gone on to become an important European city. Its infrastructure has bloomed in recent years and proof of this can be seen in new highways and public transportation routes, a new railway (Proastiakos), a new airport, massive shopping centers and new stadiums. Added to this, the port city of Piraeus has become one of the most important in all of the Mediterranean.
Athens is a modern shrine to democracy. It's home to the Acropolis, the Parthenon, countless museums and magnificent monuments. Some fantastic sites in the city can be found along the walking streets between Plaka, Areopagitou and Kermamikos streets.
Athens is never short on sightseeing opportunities. While the Acropolis tops the list, you cannot forget about the theater of Dionysus, the Herodes Atticus Odeon, the hills of Filopapos, as well as the ancient temples of Hephaestus.
Plaka is one of the main attractions for visitors, with plenty of eateries, cafes and shopping. Anafiotika is a scenic neighborhood, with its whitewashed houses bordering winding streets and alleyways.
Transportation in Athens is excellent. Between the buses, trolleys, trams and the metro, you won't have any trouble getting around.
Athens is a shopper's paradise. Ermou Street, Aiolou Street, Kolonaki, you name it, there is something to be found for everyone. Monastiraki, the most famous flea market is also a must-see. All that shopping will build up an appetite and Athens is full of both local delicacies and international foods. From souvlaki shops to steak houses, you can eat until your heart is content.
Athens also has many wonderful beaches and you can explore the peninsula of Attica for even more seaside adventure. Nearest Athens are the beaches of Vouliagmeni, Varkiza and Glyfada, or you can venture out to Attica to take advantage of its quaint resorts along the coast.
Why choose Athens? Our center in Athens is conveniently located near Athens University campus in the Ilisia-Zografou area of downtown Athens. Athens is one of the most ancient cities in the world, and is often referred to as the birthplace of democracy. The Acropolis has been described as the most important ancient monument of the Western World. The National Archaeological Museum contains more masterpieces of Ancient Greek art than any other museum in the world. Coastal resorts and ports are nearby, for trips to the spectacular Greek islands with their world heritage sites.
Apply Now!