Check out our Special
Offer for this
course!
Make a deposit payment to secure your place on a course before the end of the month and qualify for a free advanced level online course. You can choose from the 50-hour young learners (CTEYL) or business English (CTBE) certificate courses or the 250-hour online diploma course.
TESOL Certifications in Limerick | Ireland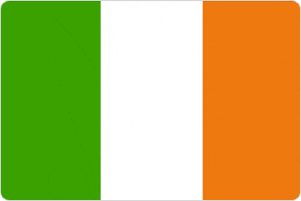 Our TESOL training centre in Ireland can be found in Limerick, situated right in the heart of Munster, in the sunny south-west region of the country. Limerick dates back to at least the year of 812, where it was a Viking settlement, and has many attractions which emphasize its legacy as a historically significant place. These include the King Johns and Bunratty Castles, the Hunt Museum, and Limericks oldest building, St Mary's Cathedral. Modern day Limerick is a city with a lively cosmopolitan feel. Here you will find chic restaurants and a vast array of shops and boutiques. You will also be able to experience the famous Irish craic, as Limerick has a busy, exciting nightlife.
As the home of the institutes of higher learning, Limerick is an important educational part of Ireland. There is therefore perhaps no better place in the country to take your tesol course and you will be joining a large and active student population which boasts over 20,000 people. Limerick and the Munster area have a rich sporting tradition and you will have to opportunity to discover and take part in a number of these sports. Rugby Union is massive here, and the famous Munster side has their home at the Thomond Stadium where you will be able to watch matches at national and international level. The University Area can also be visited and here you will be able to participate in basketball and football (soccer), or try your hand at traditional Gaelic games such as hurling and Gaelic football.
Limerick has a cultural centre and it is the proud supporter of the local arts. You can see drama and the work of local playwrights at the Belltable theatre, right in the city centre. You can also see local, national and international operatic, musical and theatrical performances at The University Concert Hall. You should also take a look at the Limerick City Art Gallery with contains a permanent collection of Irish art as well as the city's main exhibition of contemporary art.
Everything you may wish for will be answered by Limerick and our TESOL course participants will not be short of things to do here. If you do wish to travel further, Limerick has good bus and rail links to other gems of the Emerald Ilse, such as the vibrant capital Dublin or the tranquil beauty of the west coast.
Why Study in Limerick:
Limerick is a city with a wealth of history You will have the opportunity to discover the beautiful west coast of Ireland You can experience the famous Irish hospitality, as well as its traditional food and music People from all over the world come here to interact and enjoy Ireland together You can study in a warm, friendly atmosphere To meet fellow students form different backgrounds You will receive training from some of the most experienced teacher
trainers
in the TESOL industry A welcoming, friendly support staff that is willing to help you with whatever you need. It has a friendly, local population who will generally go out of their way to make you feel welcome
Apply Now!