Check out our Special
Offer for this
course!
Make a deposit payment to secure your place on a course before the end of the month and qualify for a free advanced level online course. You can choose from the 50-hour young learners (CTEYL) or business English (CTBE) certificate courses or the 250-hour online diploma course.
TESOL Certifications in Surabaya | Indonesia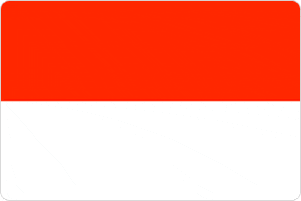 Founded in 2007, our Surabaya location brings our internationally recognized tesol course to "The Ring of Fire". We are located to the east of the beautiful island of Java and surrounded on all sides by stunning scenery and world renowned beaches.
For a chance to take your course in a real part of paradise, Surabaya is the ideal location for you. If the jaw-dropping scenery is not enough, you can bask in the vast array of cultural activities available, or take part in the exciting nightlife and water sports available. The indonesian cuisine is delicious, and you can sit and enjoy this in the company of the warm local people. With many teaching opportunities nearby, Surabaya has everything you want for a fulfilling and rewarding TESOL experience.
Why TESOL Indonesia?
Perhaps the main reason TESOL teachers come to Indonesia is to experience a culture and way of life that is very different and hugely fulfilling. There are so many things you can do in the East Java area that will stay with you for the rest of your life. An example of this is being able to hike to the top of the active volcano, Mt. Bromo. Here you can stand ankle deep in ash and watch the sunrise. While the sun burns above you can look down at the fires blasting out the huge crater below.
There is much more than natural beauty to appreciate here. Surabaya and nearby Malang are both cosmopolitan cities and offer a wide array of shopping, dining and entertainment options. You will be spoilt for choice for shopping areas, theatres, restaurants, bars and clubs.
Eating out in particular is a pleasurable experience and a national pastime in Indonesia. It is not unusual to see many people travel all the way across town just to dine at their favorite roadside stall. These stalls often specialize in a couple of particular dishes, but use the freshest and most delicious ingredients that can be found.
Mount Bromo is a truly glorious site and you can experience its amazing crater and Welirang (sulphur mountain) up close. The former Empire of Majapahit has left its legacy and this can be found in ancient ruins of former grand temples. The region is most famous though, for its role in Indonesia's struggle for independence in 1945.
The attractions that can be found on the eastern reaches of Java are fascinating. Here you will find scenic beaches, highland lakes, marine gardens, temple sites and volcanoes. Such an abundance and variety of natural wonders would be difficult to find anywhere else.
The rest of Java is easily reachable via a reliable train service and excellent road network. You can also fly from Surabaya to other major Indonesian cities. This will allow you to visit the popular resort of Bali, only a half hour flight away. Bali is also easily reached via land and a short ferry ride. If the liveliness of Bali is not to your taste, you can also visit the island of Madura, known for its bull races. Madura is situated in the province of East Java.
Apply Now!