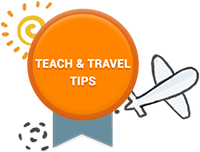 Indonesia is the fifth-most populous nation on Earth and at times is can seem as if all of them are learning English! As a result there is a great demand for English language teachers throughout the nation. Opportunities can range from state to private sector. Most teachers are employed on the island of Java, though there are many possibilities on other islands too.
Sample Jobs
1.Teachers Needed in Jakarta, Indonesia
Wall Street Institute is one of the world's most successful private English language schools and currently operates in 26 countries with over 350 centers. We recently opened our first center in the heart of Jakarta, which is strategically located in a popular shopping district and occupies a large space in Jakarta's first-ever mall. The center's design is one built on the principals of elegance and innovation, intent on redefining the way Indonesians think about English schools.
The majority of our students are in their twenties or thirties, and are a blend of university students and office workers. They are generally well-read and well-traveled, making them great conversationalists. The center has a truly international feel with students from Iran, Kazakhstan, Algeria, Syria, Morocco, Brazil, Argentina, Korea and Japan.
We are currently looking for dynamic, professional teachers to join our team.
Why teaching at Wall Street Institute is your dream job:
It's adult students only. Not just any adults, but they are predominantly well-educated and well-traveled making for excellent students
The average classroom size is 3:1 - no more crowded classes or crowd control needed
A lot of classes have been pre-prepared but some of them are wide open to allow your creative juices to flow
We take only the best staff, both locals and ex-pats, so you are guaranteed to be working with great colleagues
We have super-fast internet, free flow coffee (the good stuff), great magazines and a movie and book lending library
We are located on the TransJakarta Busway which makes getting to work a breeze
We are quickly growing and expanding - allowing for professional growth
The salary scale starts at Rp. 11,000,000 (approximately $1,100)
Both in-patient and out-patient medical insurance is provided
A year-end bonus of Rp. 10,000,000 (approximately $1,000) is given
All visa and work permit costs are covered
Requirements:
Native English Speaker with a Bachelor degree or higher
TESOL certification or equivalent.
Passionate about both teaching and life; friendly; outgoing
Professionally dressed and well-groomed
2. Teacher required in Balikpapan, Indonesia
EF English First Balikpapan is currently looking for a native speaker English teacher with TESOL certificate or equivalent from either the U.K, Australia, New Zealand, Canada or the U.S.A.
Balikpapan is a seaport city on the eastern coast of Borneo island in the East Kalimantan province. The city has several shopping centers and traditional markets.
We are looking for someone who is motivated, enthusiastic and dedicated. The successful applicant will be offered a one year contract and be required to work 40 hours per week of which 24 hours will be teaching time.
Benefits include housing and medical cover for the duration of the contract. We also reimburse airfare to a maximum of USD $1500, half of which is given after 3 months and the remainder on completion of contract.
Other benefits include one month's salary bonus on completion of contract.
The salary is 6.3 million rupiah per month for the initial 3 months and 6.7 million rupiah per month thereafter.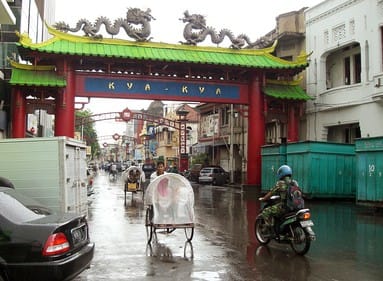 We are a friendly and interesting school and the successful applicant will have the opportunity to teach a wide range of students from young children to adults varying in abilities from beginner to advanced.
Apply now & get certified to teach english abroad!
---
Check out ITTT's Blog Posts
---