Check out our Special
Offer for this
course!
Make a deposit payment to secure your place on a course before the end of the month and qualify for a free advanced level online course. You can choose from the 50-hour young learners (CTEYL) or business English (CTBE) certificate courses or the 250-hour online diploma course.
TESOL Certifications in Leipzig | Germany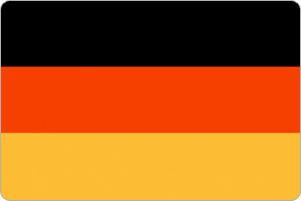 Our TESOL course in Germany takes place in the remarkable city of Leipzig. Goethe once described Leipzig as, "A little Paris that educates its people." So, whilst taking your course here, you will also be able to enjoy the café culture in the arcades that surround the centre of Leipzig.
Leipzig offers visitors a fantastic blend of cultures. You can enjoy world-class classical music at the Gewandhaus concert hall and at the Opera on one night, while on another you can enjoy electronic music in the clubs in the "Südvorstadt" area of the city. In Leipzig there is a thriving counter culture scene and Europe's biggest Wave and Gothic festival is held here each May.
If you are interested in getting out and about and exploring further afield, then the most popular destinations are the lakes to the south of Leipzig. People love spending sunny days here cycling, jogging and walking around the lakes. In the winter, you can head to the mountains which are about two hours by bus to the south of Leipzig.
Leipzig offers a good balance between cost and standard of living. The city is small enough that it can be traversed by bike or public transport and has such a rich and varied history that you are sure to discover something new around every corner.
Apply Now!