Check out our Special
Offer for this
course!
Make a deposit payment to secure your place on a course before the end of the month and qualify for a free advanced level online course. You can choose from the 50-hour young learners (CTEYL) or business English (CTBE) certificate courses or the 250-hour online diploma course.
Location / Ban Phe / Indianapolis Indiana About the school
TESOL Certification in Indianapolis Indiana | TESOL USA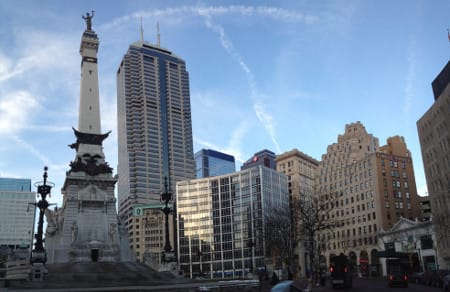 "Indy", as the locals call it, has so much to offer that you will be glad to spend a month here during your in-class TEFL/TESOL course. The city is unique as it offers a small-town feel while being one of the largest cities in the region. This is mostly due to the many green areas around town. Besides being a very green city, Indianapolis also offers all the advantages of a big city, such as exciting dining options, first-class entertainment and lots of history. All of this makes "Indy" a great place for your TEFL/TESOL studies.
Indianapolis offers a great selection of culture and history that you can explore at various exhibition halls, galleries, and countless interesting museums. On top of that, there are always festivals, concerts of sports events held in the city year-round so you won't get bored.
Located on the campuses of the University of Indianapolis, our training center is situated in one of the most exciting and convenient areas of town. Surrounded by lively shops, restaurants, and entertainment, our school is among the most popular in the United States. Our school offers all the tools you need to successfully complete your training, including computers, wireless Internet, printing and photocopying facilities and helpful teaching materials. Our professional teacher trainers have years of experience in the field of ESL as they have worked in different schools around the globe. You can be sure to earn one of the most valuable teaching certifications worldwide right here in Indianapolis.
Apply Now!