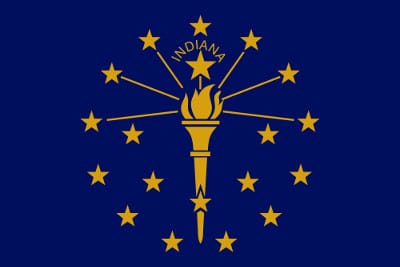 Indiana is one of only eight states with a shoreline of the Great Lakes. That's what makes Indiana a popular tourist destination for many. Not only the beautiful lakeshore is worth a visit, but also the Ohio riverfront in the south making up the border between Kentucky and Indiana. Already 8000 BC, Native American tribes understood the importance of this natural landscape and populated the area. Still today, we can find manmade artifacts dating back to these ancient peoples. A rich history, exceptional natural beauty, and vibrant cities are the main reasons why so many people visit Indiana today.
If you join our in-class TEFL/TESOL program, you have the opportunity to spend a month in one of America's most interesting states. The state features interesting landmarks, historic homes, green parks and world-class museums. It's also a fact that many visitors come to Indiana for its splendid shopping facilities, such as small craft shops, shopping centers, and large outlet malls. Moreover, Indiana also has a vast wine-making area where a great selection of grape varieties are cultivated.
One of Indiana's most interesting natural sites is Lake Wawasee, the largest lake in the state. Many millions of visitors come to Lake Wawasee per year during all four seasons. In the spring, brave people set up camp near the lake and many follow when it gets warm in summer. In fact, the weekend around the Fourth of July is the busiest at the lake due to the famous fireworks displays for the occasion. In the fall, many people still enjoy coming to the lake and staying in tents or renting out a cozy cabin. Many bring or rent boats and go fishing or simply enjoy the ride with the boat. If you think winter is dull at Lake Wawasee, think again. Many people enjoy visiting the lake in winter and engage in winter sports activities, such as ice-skating or ice fishing. During all four seasons, you can find plenty to do at Lake Wawasee.
There are several national and state parks in Indiana. One of the most popular ones is Indiana Dunes National Lakeshore, a beautiful area with 15 miles of splendid beaches. What's special about this nature preserve area is that it is covered with countless sand dunes, the largest of which is 120-feet tall Mount Baldy. Hoosier National Forest is ideal if you are looking to escape the hustle and bustle of the city. Over 200,000 acres of woods offers over 260 miles of premier trails for hiking, mountain biking or horseback riding.
If you decide to join our TEFL/TESOL in-class course in Indiana, you get to spend a month training to become a competent teacher while exploring all that the state has to offer in your free time. Our training center in Indianapolis, the state capital, is located on the campuses of the University of Indianapolis. This ideal location features many restaurants and shopping facilities in a lively part of the city. At the end of your training, you will be awarded an internationally recognized teaching qualification and can embark on your ESL teaching journey worldwide.