Check out our Special
Offer for this
course!
Make a deposit payment to secure your place on a course before the end of the month and qualify for a free advanced level online course. You can choose from the 50-hour young learners (CTEYL) or business English (CTBE) certificate courses or the 250-hour online diploma course.
Location / USA / Columbus Ohio About the school
TESOL Certification in Columbus Ohio | TESOL USA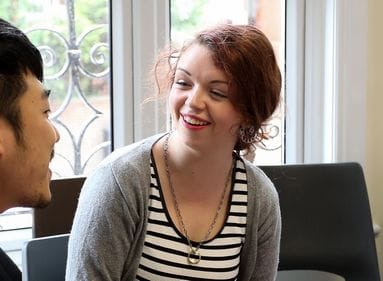 The state capital of Ohio, Columbus is a modern city and a great place to take our TEFL/TESOL course. Not only is there plenty to do in the city but the surrounding area also has a lot to offer so you are sure to always have something to entertain you during your time in Columbus. The training center is fitted out with all the necessary equipment and resources needed for your training and our professional trainers will do all they can to ensure you get the most out of your time with us.
Well placed in the downtown area of the city, the training center is surrounded by all the services you could need, with shops, restaurants and bars all within easy access of the school. The city's excellent public transport network also makes getting around town and heading out further afield an easy task to manage. Our central location means that you are never far away from all the attractions that Columbus has to offer.
Our Columbus course usually runs in the third week of the month from 5:30 p.m. to 10:30 p.m. Wednesday to Friday and 9:00 a.m. to 6:00 p.m. on Saturday and Sunday. As the course is taught in a working ESL school, trainees will have the opportunity to take part in teaching practice sessions with real students, an invaluable experience for newly qualified English teachers. Course numbers are also kept low to ensure each trainee receives all the individual support they need from our experienced teacher trainers.
Apply Now!