Check out our Special
Offer for this
course!
Make a deposit payment to secure your place on a course before the end of the month and qualify for a free advanced level online course. You can choose from the 50-hour young learners (CTEYL) or business English (CTBE) certificate courses or the 250-hour online diploma course.
Location / Ban Phe / Ann Arbor Michigan About the school
TESOL Certification in Ann Arbor Michigan | TESOL USA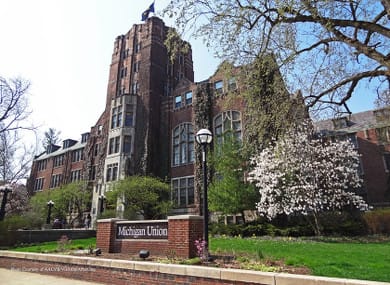 What better place could there be to take your TEFL/TESOL training course on "North America's Fresh Coast"? Ann Arbor received this nickname due to its exquisite location among a group of pristine lakes. However, you will not only find beautiful lakes in Ann Arbor but also dune lands and even cliffs that you can explore on foot or by bike. The great thing is, once you come to Ann Arbor for your TEFL/TESOL course, you will have enough time to fully embrace the area's natural landscape.
Throughout your training, our experienced teacher trainers will guide you from step one towards your goal of becoming a successful ESL teacher. Our center is located in downtown Ann Arbor close to restaurants, shopping and entertainment.
Most visitors see no better way to explore the local culture than by participating in the Blue Coast Artists Cultural Heritage Tour. During the tour, travelers visit local farms, wineries and craft shops to get an insight into the city's history and culture. Those interested in architecture will appreciate the city's many fascinating buildings from the 1860s, and the famous red sculpture that looks over the city.
Each class of trainees consists of 10 people or less. This way, our teacher trainers are able to focus on each trainee's individual needs. In the third week of training, each trainee also gets the opportunity to improve their practical teaching skills by holding their own lessons. These classes are held on Wednesday from 5:30 p.m. to 10:00 p.m., and on Saturday and Sunday from 9:00 a.m. to 5:00 p.m.
Apply Now!