Check out our Special
Offer for this
course!
Make a deposit payment to secure your place on a course before the end of the month and qualify for a free advanced level online course. You can choose from the 50-hour young learners (CTEYL) or business English (CTBE) certificate courses or the 250-hour online diploma course.
TESOL Certifications in Singapore | Singapore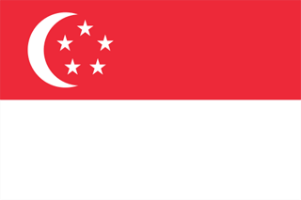 Singapore is a thriving, modern city-state located on the Malay Peninsula. This former British colony was once known as the "Jewel of the British Empire" and although the country has developed rapidly since independence, the island's British history can be seen throughout in its monuments and architecture. As a busy transport hub, Singapore sees visitors from all over the world, with direct flights from hundreds of countries as well as ferries bringing passengers from the numerous ports in the region. Singapore is also a major shopping destination for visitors from other Southeast Asian countries and the world famous Orchard Road is home to a large number of shopping centers as well as numerous hotels.
The city has a busy night life scene with plenty of clubs and in the Orchard Road, Arab Street, Clarke Quay and Sentosa areas among others. It is also a great place for foodies with cuisine from all over the world served up in the city's fine dining establishments and local delights to be found and the many food courts and hawker centers. Singapore is also home to a number of attractions including Universal Studios Singapore and the Raffles Hotel; home of the Singapore Sling.
Thanks to the "garden city" initiative of the government in the 1960s, modern Singapore balances the urban high-rises with tree lined roads and oases of green. Nearly 10% of the city's land is dedicated to parks and nature reserves. Numerous city tours and tourist passes make getting around the city and experiencing all it has to offer very easy. You can also escape the city and enjoy a more natural environment by heading off the islands of Pulau Ubin and Kusu Island.
Apply Now!