Check out our Special
Offer for this
course!
Make a deposit payment to secure your place on a course before the end of the month and qualify for a free advanced level online course. You can choose from the 50-hour young learners (CTEYL) or business English (CTBE) certificate courses or the 250-hour online diploma course.
Home / TESOL Courses / Prague
TESOL Courses in Prague | Czech Republic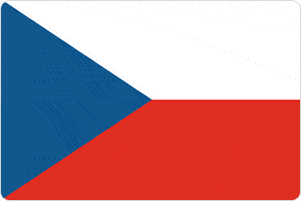 When you choose to study at our TESOL school in Prague, you are choosing a course accredited by the Czech Ministry of Education. Our well established program will help all our TESOL graduates find work after they have completed the course, and you have the added bonus of taking your course in the enchanting city of Prague.
On a continent that is literally full of beautiful cities, Prague takes its place amongst the very best Europe has to offer for its wealth of culture and history.
Prague is host to a vast array of stunning monuments and architecture. These buildings vary in style from Art Nouveau to Baroque, and are located right in the heart of the city. Traveling out of the centre, you will pass through the Old Town district which is steeped in beauty and history.
Cross Charles Bridge and you can make your way up winding paths and roads that lead you to the truly wonderful Prague Castle. The city is also filled with an abundance of other attractions that provide clear evidence of Prague's high standing among the elite of European cities. Its many monuments, galleries, museums and theatres provide a plethora of choices, at very reasonable prices.
The active amongst you may want to take advantage of the various sporting options available. Skiing, ice skating, football and ice hockey are all well represented and available to participate in. For those who like things a little more relaxed, you can walk around the historic city's many trails, or head out into the beautiful countryside surrounding the city for hiking or fishing.
Prague's nightlife holds its own as one of the very best in Europe, with groups, couples and individuals flocking throughout the year to sample some of the best beers in the world. These can be sampled in a whole host of nightspots, from intimate jazz clubs to live music bars, quiet pubs to super-clubs. Whatever your taste, in drink or atmosphere, Prague has it.
If the numerous entertainment options of Prague are not enough for you, its central location is perfect for visiting the rest of the czech republic, as well as surrounding countries such as slovakia, poland, austria and germany. Due to the close proximity of these countries and the quality and range of transport available, travelling around the area is relatively inexpensive and straightforward.
Apply Now!