Check out our Special
Offer for this
course!
Make a deposit payment to secure your place on a course before the end of the month and qualify for a free advanced level online course. You can choose from the 50-hour young learners (CTEYL) or business English (CTBE) certificate courses or the 250-hour online diploma course.
Location / Ban Phe / Portland oregon About the school
TESOL Certification in Portland oregon | TESOL USA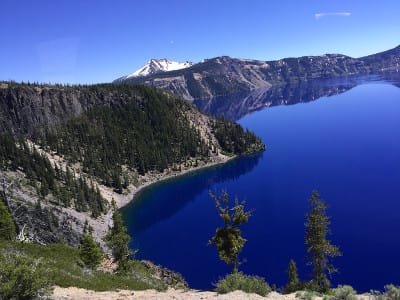 TEFL International chose Portland, Oregon, for its high-quality TEFL/TESOL training courses because of the convenient geographic location and exciting opportunities for new TEFL graduates. Oregon is a beautiful state where you can spend your time outside among nature, as well as in vibrant cities. Our center in downtown Portland will open doors to thrilling adventures of teaching English abroad.
Our training school is the ideal place to start your TEFL/TESOL journey, as we offer the best facilities and staff to achieve your goal of becoming a qualified English teacher. You will have access to a great amount of helpful resources and materials that will help you during your training. To create your lesson plans and your own teaching materials, you are encouraged to use the Internet, our computer lab, the printers and photocopiers. Our exciting media library will also help you find inspiration for your classes and the quiet study rooms help you focus. We also organize conversation circles to communicate with your trainers and classmates as well as to improve English skills.
During your teaching practice, you will create a lesson plan and teach your own lesson to real English students at the center. Moreover, you will have plenty of time to explore Portland region after classes and on weekends. We are sure that you will have a wonderful time at TEFL International in Portland.
Apply Now!