Check out our Special
Offer for this
course!
Make a deposit payment to secure your place on a course before the end of the month and qualify for a free advanced level online course. You can choose from the 50-hour young learners (CTEYL) or business English (CTBE) certificate courses or the 250-hour online diploma course.
Location / Ban Phe / New York City About the school
TESOL Certification in New York City | TESOL USA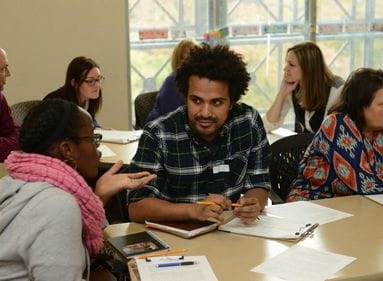 Anyone looking to earn their TEFL/TESOL certificate in a modern, vibrant, global city needs to look no further than our training center in New York City. Located in Midtown Manhattan, our TEFL/TESOL school is in the ideal place for access to all the city's main attractions, with famous landmarks such as Madison Square Garden, great shopping and fantastic entertainment options all to be found in the surrounding area. There are also many New York pizza and deli shops all within easy walking distance of the school.
Run out of a working English language school, our New York City course gives a fantastic opportunity to hone your teaching skills in an actual classroom with genuine English language students. During the course you will be guided and supported by our dedicated and professional teacher trainers and you will also have access to the center's facilities including photocopier, resource library, wireless internet and a tea and coffee making area. Courses are offered throughout the year and usually run in the third week of the month.
Classes on the New York course are deliberately kept small so that each trainee can benefit from the individual support of our dedicated teacher trainers, and as the course is run in a working language center there is the added benefit of having teaching practice sessions with real students in real classrooms. This kind of experience is incredibly valuable to teachers starting out on their TEFL/TESOL career.
Apply Now!