Check out our Special
Offer for this
course!
Make a deposit payment to secure your place on a course before the end of the month and qualify for a free advanced level online course. You can choose from the 50-hour young learners (CTEYL) or business English (CTBE) certificate courses or the 250-hour online diploma course.
Thailand
TESOL Certification Ban Phe | TESOL Thailand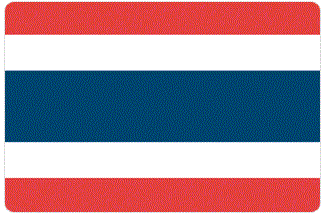 The opportunity to study and learn in a fantastic, peaceful location will be yours with our TESOL course in Ban Phe, Thailand. Our accommodating and highly qualified staff members will endeavor to ensure that all your learning requirements are met and that a truly memorable experience is had in your free time. Our TESOL course is recognized in Thailand, as we are validated by the Thai Ministry of Education.
Located 2 hours to the south of Bangkok, the tranquil, traditional Thai fishing town of Ben Phe is perfectly situated on one of the beautiful beach fronts of the Gulf of Thailand. While staying in this lovely seaside town renowned for its relaxed and friendly locals, you will be able to discover and experience real lifestyle and culture of Thailand.
Treat yourself with some of the amazing seafood and traditional Thai cuisine in a number of superb Thai restaurants, or visit some of the international shopping facilities found here. Ban Phe is a beautiful and interesting place. The sedate environment is very conducive to your studies, and the peaceful and enjoyable atmosphere surrounding the town makes Ban Phe a perfect location to take your TESOL course.
If the numerous charms of Ban Phe are not enough, it is also the gateway to the truly wonderful island of Koh Samet. This is an unspoiled national park mainly visited by Thais, thought foreign visitor numbers are growing. A mere 30 minute ferry journey from Ban Phe pier will bring you to the pristine, dream like sandy beaches which justify their world renowned status. Every taste here is catered for, from beautiful beaches with their water-sports and frequent musical acts, to tranquil hideaways where you can relax in private. You can also take the opportunity to admire the flora and fauna of Thailand and trek through the island's tropical rainforest.
A one-hour taxi drive can also take you to the resort city of Pattaya. Pattaya is famous for its huge array of entertainment facilities, probably unmatched on the Thai mainland. This includes international shopping locations, drinking and dining establishments and a whole host of bars for you to spend the night (and early morning!) Although known as a haven for the single male, Pattaya is a vibrant city which fully welcomes any visitor, which is why there has been a growth in the number of families visiting. A further drive to Bangkok is also possible if the tranquility of Ban Phe, and the pulsing nightlife of Pattaya does not fulfill your needs.
Ban Phe has a typical climate for a tropical location: the weather is nearly always hot and wet or hot and dry, depending on the month. The average temperature throughout the year is around 270 C, though this may be warmer during peak months. The pleasant sea breeze though, helps keep you cool and fresh regardless.
The opportunity to really immerse yourself in Thai culture and experience this wonderful environment, combined with the fact that there are so many teaching positions all over Thailand, means that Ban Phe really is a sensational place to gain your TESOL certificate and begin your career in TESOL.
About the School
Course Dates
Course Fees
Accommodation
Apply Now!