Check out our Special
Offer for this
course!
Make a deposit payment to secure your place on a course before the end of the month and qualify for a free advanced level online course. You can choose from the 50-hour young learners (CTEYL) or business English (CTBE) certificate courses or the 250-hour online diploma course.
England
TESOL Certification London | TESOL England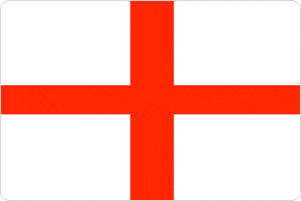 To experience the amazing history, culture and vibrancy of one of the world's most famous cities, London, Great Britain is the ideal location for you to take your TESOL course.
History surrounds you wherever you are in London; the ancient city is home to some of the world's most famous landmarks. Perhaps the best place to get a glimpse of this in on the Waterloo Bridge at sunset. By looking to west you can take in the mock-medieval ramparts of Westminster and the Houses of Parliament, which have stood since around the 1250s. If you look to the east you can see the sun set over the great globe of St Paul's Cathedral, which still stands proudly and impressively amongst the modern glass and steel towers that now surround it. Underneath, the famous Thames flows just as it did through the ancient Roman settlement of Londinium nearly 2000 years ago. If we were only to consider London's most famous landmarks, Buckingham Palace, Westminster Abbey, Big Ben and The Tower of London, then London would still be ranked as one of the top cities in the world. There is however, so much more to see!
The shopping and entertainment to be seen here is unbelievable. You can take in a West End show or shop in the popular Oxford street, explore the culture and markets in Notting Hill and Camden or be drawn to the ever impressive Covent Garden and Piccadily Circus. There is also the serious side of London and it is one of the world's three largest financial centers alongside New York and Tokyo. Several of the international financial markets have a keen eye on what is going on here.
About the School
Course Dates
Course Fees
Accommodation
Apply Now!