Check out our Special
Offer for this
course!
Make a deposit payment to secure your place on a course before the end of the month and qualify for a free advanced level online course. You can choose from the 50-hour young learners (CTEYL) or business English (CTBE) certificate courses or the 250-hour online diploma course.
TESOL Certifications in Chiapas | Mexico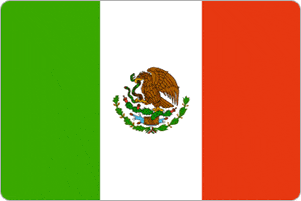 Our tesol course in Mexico is located in the nation's most southern state, Chiapas. The beautiful Pacific Ocean is to the south, while Tabasca (north), Veracruz (north-west), Oaxaca (west) and Guatemala (east) share borders with Chiapas.
The TESOL training centre is based n the small colonial town of Chiapa de Corzo. The town is often overlooked, which if anything adds to its easy going, provincial charm. Despite this, there is no doubting its beauty and attraction, something that was heavily emphasized in a recent edition of the Mexico Lonely Planet.
You will be welcomed into the community after only a couple of days, as despite being on the routes of most tour-bus companies, most trips are restricted to one day. If you are there two days in a row, you are one of them! The tourism is expected and understood, as Chiapa de Corzo and the surrounding areas really do have a lot to do and see.
Chiapas is at the mouth of the Sumidero Canyon, on the banks of the Grijalva River. Our TESOL facility is only 20 minutes away from the state capital, Tuxtla Gutierrez, where the nearest major airport can be found. With an amazing natural country side surrounding us and other towns to explore, there is plenty to keep you busy for a short or longer stay.
There are plenty of things to explore and discover. Days can be spent on visits to waterfalls such as El Chorreadero or El Chiflon, while a weekend can be spent enjoying the lakes and ruins of Comitan. Not far away from here is the beautiful, colonial town of San Cristobal, which is perfectly located an hour and a half up the mountain so you can discover this picturesque town while enjoying the cooling mountain breeze. Another option is the world famous Mayan ruins of Palenque. The history and ancient culture that is displayed here is well worth the seven-hour drive from Chiapas.
The nightlife in Chiapas is perfect for those who like things relaxed and laid back. You can spend your evenings, after a day of teaching, in some of the town's cafes and bars. If you are looking to the party night away, Chiapas may not be for you, but if you want to immerse yourself in the true Mexican way of life, it certainly is. Here you will be joined by local Chiapacorceno who will tell you about the traditional Feria de Enero, as well as other days given to commemorate long ago battles, heroes and saints, with pride. If you do want to visit large shopping centers, cinemas and discos, you can travel 20-minutes by bus to nearby Tuxtla Gutierrez. Chiapas is also well known for local traditions and handicrafts. You can have a go at these by visiting the Cultural Center, Casa Escuela de Tradiciones. Here you will be able to enroll in some of their free workshops.
Arriving at the TESOL course in Mexico can be easily done via direct flights into Tuxtla Gutierrez airport. If you are struggling to find reasonable flights here, you can travel into the larger Mexico City (1.5 hour flight away from Tuxtla) or Cancun. Those who enjoy the experience of travelling can also arrive in Tuxtla by one of the countless bus services available.
Apply Now!