Home / TESOL Jobs / United Arab Emirates
TESOL Jobs in United Arab Emirates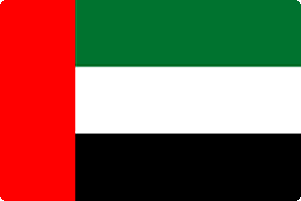 As in Kuwait and Saudi Arabia, reasonably well-paid jobs exist for those with prior teaching experience. Salaries are a bit lower but so are the educational requirements. Many teachers find the UAE less restrictive than some of the other Gulf States.
Sample Jobs
1. Native English Teachers Required in Abu Dhabi University.
Come to the UAE and teach English! We are looking for ESL teachers available for a six months contract with a possibility to extend for a longer period. You will be required to teach one of three levels in a new and innovative Business English program. Considering a job opportunity with Abu Dhabi University is the first step towards career success. The chance to work in the UAE's fastest growing university will mean you will be contributing to the development of the youth of today.
The criteria we are looking for:
Three years experience of teaching English, preferably adults.
A Bachelors degree, not necessarily in English if they have a teacher training qualification.
Some form of training in English Language teaching e.g. TESOL, accredited from US or Canada.
Native speakers need only apply.
A Master's degree in TESOL/ Applied Linguistics etc would be preferable but not essential.
Salary and Benefits:
Competitive tax-free salary commensurate with background and experience.
Three-year renewable contract.
Housing and furniture allowances.
Family medical co-pay plan.
End-of-service gratuity.
42 calendar days annual vacation inclusive of midyear holidays
2. United Arab Emirates - English job offered
The Institute of Applied Technology (IAT) is developing a world-class system of technical education to provide the UAE with a core of well educated, motivated and career focused graduates to pursue higher education or undertake careers in industry or the military industry. We are looking for enthusiastic and adventurous EFL teachers to teach in new secondary school level programmes. The United Arab Emirates offers a unique blend of traditional Arab culture with the modernity of a cosmopolitan and vibrant living environment.
We require a Bachelors Degree plus a TESOL or equivalent and 2 years teaching experience. Previous experience with young people and teaching in the Gulf Region is advantageous.
As our current operations experience unprecedented success and growth, we urgently require enthusiastic and adventurous EFL teachers who are willing to join our team. IAT is a rapidly growing organization and there is always an extensive range of job opportunities for talented U.A.E. nationals or expatriates in teaching positions. Worldwide recruitment is immediate and ongoing. IAT's main locations are in Dubai, Abu Dhabi, Al Ain, Ras Al Khaimah, Fujairah and Shahama (near Abu Dhabi).
Tax-free package includes attractive salary and housing allowance, relocation and education allowances (where applicable), annual flights, generous leave benefit and end of service gratuity.