STARTBODY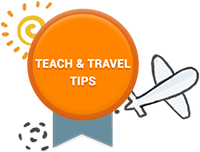 The EFL industry in Taiwan is booming and job opportunities for native speakers with a degree and TESOL qualification abound. Salaries are quite high and working conditions are reasonable. Teaching positions are normally found in the hundreds of bushibans (private schools) throughout the country. There does seem to be a preference for American English but other native speakers will encounter little difficulty in finding work.
Sample Jobs
1. Teach in Taiwan
Shane English School offers TESOL qualified EFL teachers a challenging and rewarding experience in Taipei or many other of the southern provinces.
We offer a better than average benefit package including reimbursed airfare and an opportunity to teach extra hours and therefore a chance to save a lot more. The school offers a great deal in teacher support, from arrival through to additional advanced training.
The teaching is usually in small classes, maximum 18, but the average is about 12. The teaching mix is about 80% young learners, with the remainder adults.
For the first six months of the contract period teachers are paid a guaranteed 80 teaching hours per month, with starting salaries ranging from NT$43,200 to NT$45,600 (approximately £760 to £700) depending upon qualifications and teacher experience. However, most teachers teach more than the minimum 80 hours and average about 100 hours per month and therefore earn in the region of NT$55,000 per month. Potential annual savings of between £2,500 to £5,000 are easily achievable. Teachers will have about twenty-five days unpaid holidays per year.
Please note that we will only be able to reply to candidates who meet all three minimum requirements.
Native speaker
Have a recognized degree
Have a TESOL certificate or equivalent.
2. English teachers needed in Tao Yuan, Taiwan.
Welcome to Taiwan, the most beautiful island in the world!!! A middle school located in Tao Yuan city is looking for a TESOL certified teacher to teach in their school next semester.
Location:
Tao Yuan City is home to Chiang-Kai-Shek International Airport, and is only 30 minutes away from Taipei by train. Due to its proximity to Taipei, the city has rapidly grown over the past 20 years as economic development and urbanization have changed the face of Taiwan. It has many advantageous geographical features.
The school offers an attractive benefits package which includes:
A salary of NT$60,000 per month.
A performance and attendance bonus up to NT$5,000 per month.
An end-of-contract bonus up to NT$20,000.
10-14 days of paid vacation.
Health and accident insurance provided.
Apply now & get certified to teach english abroad!
---
---
ENDBODY
Apply for your TEFL/TESOL Course!
1

The application process is free and does not commit you in any way.

2

Anyone fluent in English and aged 18+ is eligible for our courses.

3

No previous experience or qualifications are required.

4

Apply today and receive a free e-guide covering the basics of TEFL/TESOL.

5

All online courses are entirely flexible and self-paced. Work at your own pace in your own time!
The personal information we collect on this page will be treated in accordance with our
privacy policy
.
By submitting this form you declare to have read and agreed to the
Terms & Conditions
.