Home / TESOL Jobs / Saudi Arabia
TESOL Jobs in Saudi Arabia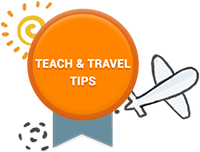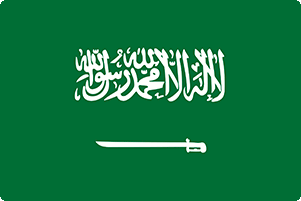 Like Kuwait, the days of wonderfully high salaries are probably over. However, the salary package usually compares favorably with almost every other country. Teachers are usually required to have the highest qualifications and substantial experience. Not many women are employed and some teachers find the rules and regulations of life in Saudi Arabia rather too restrictive.
Sample Jobs
1. English Teacher Positions in Jeddah, Saudi Arabia
The National Institute of Technology (NIT) is a recently commissioned post secondary, English-medium institution for training and education of male students majoring in technology oriented programs. The Institute offers an intensive English Program, which is part of a preparatory program. The institute is interested in recruiting well-qualified, committed and experienced male teachers of English. NIT is using a well established English program that has been well developed to suit the technology training programs and it has been successfully used for decades at similar institutions.
Minimum Qualifications:
A first degree with an MA in TESOL or Applied Linguistics or a one- year, full-time postgraduate Diploma in TESOL from an accredited university is preferred.
A first degree with basic postgraduate qualifications in TESOL ( or equivalent) can also be considered for candidates with appropriate experience.
An Associate Degree + TESOL Certificate + Relevant Experience
Compensation:
A very competitive package, depending upon qualifications and experience. All compensation is tax-free. Details will be presented during the interview.
Working Conditions:
The working week is from Saturday to Thursday. The teaching load is expected to be around 30 contact hours per week in addition to the usual out of class duties. Occasionally, faculty may have to substitute for a colleague who is sick or on emergency leave.
Vacations: Faculty leave is determined by the academic calendar of the Institute. A minimum paid vacation of one month is guaranteed in addition to the many Eid holidays (Ramadan and Hajj Breaks).
Air Tickets: Annual economy round-trip air tickets to the point of origin will be provided for the employee, his wife, and up to one child up to the age of 18.
2. English Teachers Required in Riyadh.
Skyline Recruiting Solutions is looking for English/ESL teachers for our client in Saudi Arabia who is an educational institution, established in Riyadh, under the supervision of the Ministry of Education. It is a market leader within KSA's language & computer education industry, offering courses in English languages & Computer to the Kingdom (both male & female). They operate from an expansive network of regional branches across Saudi Arabia.
Our client is based firmly upon fun, interactive and effective lessons. Instructors teach highly conversational lessons with a focus on situational language.
Instructor positions offer:
U$ 2,000.00 plus overtime and end of contract bonus.
40 teaching hours over a five day working week.
Two-year teaching contracts, with visa sponsorship and renewal opportunities.
Housing allowance (equivalent to 2 months salary).
Annual vacation with 1 month's paid leave & 2-way airplane tickets.
Other benefits:
An excellent remuneration package that affords a comfortable standard of living and the opportunity to save.
Extensive training and support, both initially and throughout employment.
The opportunity to work with people from Arab countries.
The opportunity to apply with a partner.
End of service reward (half of the month's salary).
Note: Preferably with Bachelor Degree and with TESOL Certificate or equivalent.
Skyline Tech Solutions is a US based staffing and international recruiter for clients in the Middle East.