Home / TESOL Jobs / Potugal
TESOL Jobs in Potugal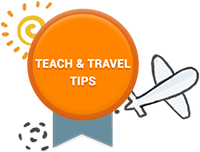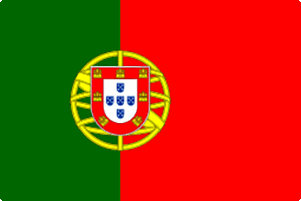 Most teachers seem to agree that Portugal is a very pleasant place to work. Salaries are good in relation to living costs and the lifestyle appeals to many. Plenty of work is available to EU passport holders and the situation here is also easier for non-EU passport holders. Most work is with younger learners in the larger cities.
Sample Jobs
1. A private school in Funchal is looking for an ESL Teacher
Portugal's largest private language school with schools in Lisbon and other major cities requires an additional teacher for its Funchal school (on the sub-tropical island of Madeira) for the next academic year. There are also a few vacancies for our Lisbon area schools. We prepare between 1200 and 1500 students for the University of Cambridge examinations annually.
The workload is 22 50-minute lessons per week. Full range of teaching: children, juniors, teenagers, adults, intensive courses, Business and Companies.
The school year is from 1st October through 30th June. There are also intensive summer courses in July, August and September.
Candidates must be native English speaking EU citizens, with a degree and an EFL qualification (such as Trinity TESOL or equivalent). We will not be able to consider applications that do not meet with these requirements. We prefer candidates with some EFL teaching experience, but are willing to give suitable candidates their first job.
In a typical month, most starting teachers will average between €1200 and €1300 after deductions and extras. Two bonus salaries are paid per year (Christmas and summer). Other benefits include one month's paid summer holiday and all staff receive a monthly meal subsidy of €132.00. In addition to joining the Portuguese National Health scheme, the school employs its own medical officers.
Please send us your CV, copies of university qualification, TESOL certificate and contact telephone number.
2. ESL Teacher Required in Sesimbra, Portugal
Sesimbra is a picturesque fishing port which lies about 40km due south of Lisbon. We are looking for an EFL teacher to teach 25 hours per week to adults and children's groups from Monday to Saturday.
We require a motivated, co-operative, hardworking, friendly and honest TESOL qualified (or equivalent) EFL teacher. Only EU citizens or EU passport holders whose first language is English will be considered for the position.
We help in finding accommodation, or provide a room in a shared apartment within walking distance from the school. Other benefits include free internet access, Portuguese language lessons, and we provide a television and telephone.
Teachers interested in working extra hours get paid extra per hour and are free to work hours that are not required at our school for other local schools, or arrange private tuition.
Please send CV with passport photo and scanned copies of qualifications. Bachelor's degree, or other, and TESOL training qualifications.