Home / TESOL Jobs / Oman
TESOL Jobs in Oman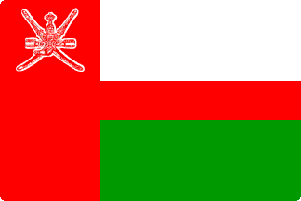 Despite a fast-expanding EFL market there is no room here for the 'casual traveling teacher' as a tight control of tourist visas is maintained. It is essential to have an MA in a related subject plus three years of experience to even be considered. Jobs are well-paid and not to difficult to find if you meet the above criteria.
Sample Jobs
1. Teachers Required in Al Sharqiya, Oman
Sur University College offers a one year foundation program in which students develop their English, Math, and Computer skills to the standards required for their further study in English-medium undergraduate courses offered by the College. The Al Sharqiya region is the third largest in Oman in terms of population growth, economic prosperity and development. Such conditions provide employment opportunities which create a demand for competent staff with graduate qualifications.
We have opportunities for well-qualified, committed and experienced people (both men and women).
The ideal candidate should be a native speaker of English with minimum of a Bachelor or Masters degree from a recognized university with an English teaching Certificate (TESOL or equivalent). In addition, he/she should have two years' minimum overseas teaching experience in EFL/ESL preferably with intensive EAP course experience.
Benefits include:
Salary: OMR 800-900.
One-year renewable contract; medical insurance coverage for the employee & dependents residing within the Sultanate (spouse & 2 children up to 18 years old); transport allowance; air tickets for employee & dependents (spouse & 2 children up to 18 years old) to Muscat on appointment & upon final departure from Oman to country of origin; round trip tickets for annual leave with paid annual (summer) vacation of 40 day; paid leave for local holidays; end-of-service gratuity. Free, furnished accommodation plus essential utilities and maintenance for OMR 20 will be paid.
2. Native English Teachers Required in Shinas - Oman.
Globnet is a respected privately owned management consultancy that has been operating in Oman for several years and has built a strong network of contacts in the country at various levels in the public services sector.
We are currently recruiting teachers to teach English to college students in Oman. All levels are taught from Elementary level upwards. A degree, TESOL qualification (or equivalent), and three years' EFL experience is essential.
Return yearly airfare and good competitive package is offered to the right candidate.
Positions are currently available in Shinas, which is a two hour drive from both Dubai and Muscat.
Responsibilities include:
Keeping student records up to date.
Writing and marking of quizzes and exams.
All teacher duties.