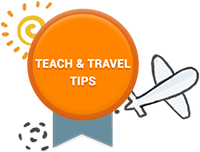 The current situation for English language teachers in Malaysia is similar to that in Singapore. There is a reasonable demand and qualified teachers should (with a little patience) be able to find a suitable position. Salaries are about US$ 1,000 per month and while this is lower than Singapore the cost of living is much lower.
Sample Jobs
1. Teach in Kuala Lumpur, Malaysia
EF English First, a network of 200 language schools, is recruiting teachers to take up posts in Malaysia's capital Kuala Lumpur.
EFL teachers in EF English First schools gain valuable skills in teaching children, teenagers and adults. Specialized classes in both Business and Academic English are also available. With excellent teacher support and development, this is the ideal company for career minded TESOL teachers.
EF offers:
4,000 MYR (1,100 USD) a month
Free Flights
Health insurance tailor-made for language teachers living and working abroad
Paid visa and holidays
Assistance with or paid accommodation
Professional development
Academic support
Opportunities for promotion and transfer in the world's leading private educational organization
EF English First encourages transfer and/or promotion within its network of 200 language schools in 16 countries or within the parent company EF Education Ltd.
Due to visa restrictions, candidates must:
Have a TESOL Certificate, or equivalent, that contains a minimum of 6 hours teaching practice
Have a University Degree
Be over 26 years old
2. Kuala Lumpur, Malaysia - English job offered
IHKL is the first IH school to have opened in Malaysia, and was founded in 1998. Since then, the school has grown considerably, and at the time of writing employs over 50 teachers, admin and IT staff.
The school operates within the Limkokwing University College of Creative Technology at their new campus in the technology driven area of Cyberjaya, about 40km from KL. The teaching staff at IHKL is made up of approximately 50% local teachers and 50% expats from Britain, the USA, Australia, New Zealand, South Africa and Canada. There is currently one Director, two Assistant Directors of Studies and six Coordinators. Experience levels among the teachers vary from newly qualified to 10 years plus and several are qualified with a Masters.
We are currently looking for expatriate teachers to teach a variety of adult courses. Immigration Department Visa regulations stipulate that expat teachers must have the following:
A first degree,
A TESOL, or equivalent.
One of the following nationalities: British, Irish, Australian, American, Canadian, New Zealand, South African.
Be at least 26 years old
Unfortunately, prospective teachers who do not fulfill the above requirements will not be able to get a work visa, and therefore we are unable to consider them for employment.
The starting salary is RM 3,500 per month, plus free accommodation and 18 days paid holiday per year in addition to the 17 or so public holidays that occur here every year.
Apply now & get certified to teach english abroad!
---
Check out ITTT's Blog Posts
---