Home / TESOL Jobs / Laos
TESOL Jobs in Laos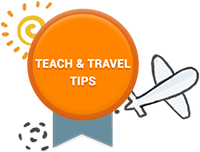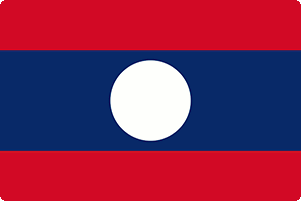 The situation in Laos is very similar to that in Vietnam. Quite well-paid (in comparison to the low cost of living) work is available in the capital and mainly voluntary work elsewhere. The demand for native speaker teachers of English is very high.
Sample Jobs
1. Teach English as a volunteer in Laos.
Teach English to rangers and tour guides in various locations throughout Laos. Accompany village guides and /or park rangers on jungle treks. Stay with host families in a national park, National Protected Area, or in a village.
Volunteers teach English to help guides and villagers learn basic conversation skills to take care of tourists. Volunteers may also help train village and provincial guides how to guide tourists on a trek/jungle walk as well as help villagers to learn to take care of guests. Volunteers can also help collect information for tourists about target villages, treks, jungle walks, elephant rides, boat rides and transportation to/from target areas.
Accepted volunteers will receive a 3 days volunteer orientation in Nongkhai, the Openmind Projects base, and normally stay in Nongkhai 2- 3 more days to prepare themselves prior to going to the national park.
Volunteers stay at the national park, have their rooms in a cabin or similar, eat with the local staff, and have opportunities to go trekking in places where tourists cannot go. Accommodation and food at the placement is included.
2. Teach English in Vientiane, Laos
Honor International School, Vientiane, Lao PDR, is a semi-private school under the auspices of the Lao Ministry of Education. The school operates a bi-lingual program from Nursery (2-3 years old) to Year 5. Lao language lessons take place during the afternoon. For Years 6 - 9, all classes are in English.
Vientiane is a quiet city of 500,000 people. It has a golf course, various sporting venues and health centers, discos, clubs, bowling alleys and many good restaurants and cafes.
Salary and conditions:
For staff with appropriate qualifications, salary begins at $US800 per month (80% in $US, 20% in Lao Kip), plus monthly housing allowance of $US200, and medical allowance of $US50. There is an annual salary increase of 5%.
Full salary is paid for the 10 months of the academic year, August till May. Summer School employment (mid June - mid-August) is sometimes available.
Holidays include:
October: National Teachers' Day, Boat Racing Festival (1 - 3 days); November: That Luang Festival (1 - 3 days). December: Lao National Day, Xmas - New Year 2 weeks; March: National Women's Day; April: Lao New Year (1 week); May Labour Day. Annual Summer Holiday: June, July, till mid-August. The 2 last weeks of August are student-free preparation and orientation weeks.
Teachers with appropriate degrees, teaching qualifications, such as TESOL, and experience who wish to be considered for a teaching position, please send CV, resume, and copies of relevant documents. Preference will be give to those with previous experience of teaching in Asia.