Home / TESOL Jobs / Bulgaria
TESOL Jobs in Bulgaria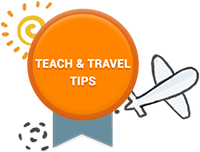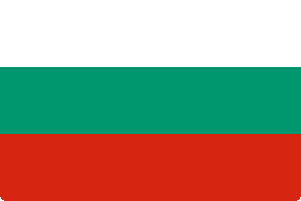 Political change in Bulgaria has perhaps been less dramatic than elsewhere in the region and as such the private sector is still relatively undeveloped. This means that the vast majority of teaching positions are in state schools and native speaking teachers are employed through the Bulgarian Ministry of Education and Science. Salaries, as elsewhere in the region, are low as is the cost of living.
Sample Jobs
1. English Teacher, Varna Bulgaria
English Academy in Varna is recruiting 1 full time member of staff to teach up to 24 teaching hours a week. We are located on the Bulgarian black sea coast and offer general, business and exam courses. Initial contracts last for 10 months with the possibility to extend after this period. A large amount of the teaching takes place at weekends, therefore teachers working weeks are usually Tuesday to Saturday or Wednesday to Sunday. The ideal candidate will have experience teaching a range of levels and ages.
Teachers must meet the following requirements in order to be considered:
Native Speaker (Essential).
1st Degree (any subject).
TESOL certificate (or equivalent).
At least 1 Year's teaching experience.
3, 6 or 12 month contracts are available.
Most importantly, we are looking for a friendly, outgoing person who can connect well with the students.
Compensation:
Full time teachers receive a guaranteed monthly salary of 1,300 leva. Currently, the Bulgarian lev is fixed to the Euro so this is between 667-770 Euros. The cost of living in Bulgaria is considerably lower than Western Europe and you can have a comfortable lifestyle with this salary. Overtime will be paid at the hourly rate for any teaching above 24 hours in any 1 week period. Currently the average salary in Bulgaria is 350 Leva. Alternatively, teachers can opt to be paid hourly and will receive 15 leva an hour. This often works out higher monthly, but no holiday pay will be given.
Teachers on 1 year contacts receive 20 days paid holiday a year, plus approx 10 days public holidays which the school closes for. Teachers on 10 month contracts receive 17 days (pro rata).
Other benefits include contribution to return airfare, end of contract bonus, and contribution to national healthcare payments. Assistance will be provided in finding accommodation on arrival. The cost of accommodation is to be met by the teacher.
2. Full -Time Teaching Positions in Sofia, Bulgaria.
AVO-3 School of English is a growing private language school, established in 1990 and is currently looking for EFL Teachers. The school is situated in the centre of Sofia and runs a wide range of courses: General English at all levels from beginner to advanced, English for Communication, Business English, including in-company tailor made modules. Classes are limited to a maximum of 12 students. In most cases native speakers work in tandem with Bulgarian teachers, sharing the lessons equally.
We offer12 month contracts, including 6 weeks paid holiday. Part time contracts may be available by negotiation. Other benefits include assistance with finding accommodation, and help with visa and work permit documents. Visa and work permit costs are reimbursed upon successful contract completion.
Qualification required:
first degree (BA) + an EFL qualification (TESOL or equivalent)
Experience:
minimum 3 months EFL teaching experience. Any other relevant teaching experience is an advantage.
Responsibilities:
Teaching an average of 25 lessons (50 minutes each) per week (Total/year: 1000 hours) General English for different age groups and levels.
Remuneration:
net monthly salary 450 Euro, which could increase up to 500 Euro subject to performance.
This is a much better salary than the local average and allows a comfortable standard of living in Bulgaria.