Home / TESOL Jobs / Austria
TESOL Jobs in Austria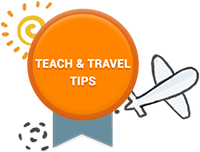 Most teaching in Austria is done by freelancers, working on a self-employed basis, who are already a resident in the country. Most of this teaching is to the business community. A speculative job search may produce results but certainly isn't guaranteed to do so. Most work is in the capital and salaries are quite high but then again Vienna is a very expensive city.
Sample Jobs
1. Teach English in Vienna.
Join our dynamic teaching staff here in Vienna, recently named the 2nd most livable city in the world. AIS wants the best professionals, ones who are open to new ideas, care deeply about the students whom they serve, and are continuously looking for ways to improve their practice. We offer a competitive package including generous professional development monies. The school was founded in 1959and has an enrollment of approximately 730 students, from pre-kindergarten to twelfth grade.
Minimum Requirements for teaching positions (usual, though not mandatory in every instance):
bachelor's degree
teaching certification, such as TESOL.
two years' full-time, successful experience in teaching field
Salary and benefits:
competitive salary
airfare to and from Vienna at beginning and end of employment
air freight shipping allowance to and from home at beginning and end of employment
home leave
major medical insurance
disability insurance
sick, personal, maternity, and emergency leave
settling in allowance
sabbatical leave possible after seven years' employment
retirement fund: 6% matching first two years, 11% matching thereafter
tuition waiver for dependent children
Details of all salary and benefits are discussed at time of interview and employment
2. Native speakers of English required to teach Business English throughout Austria
Mind & More is a well established and continually expanding Business Language school based in the heart of Vienna. We are currently aiming to expand our team in Salzburg, Innsbruck, Dornbirn, Klagenfurt and Wels. We offer a competitive pay, a friendly, supportive team and ongoing teacher development. Should an interview be arranged in Vienna, your travel expenses will be reimbursed.
Candidates should;
Be qualified to degree standard.
Have a teaching qualification, e.g. TESOL
Have at least 2 years teaching experience, preferably in a business environment.
3. English Camp Counselors required in Austria
ESDC is an English speaking summer day camp with campsites located throughout Austria and parts of Germany and Hungary. The children between the ages of 6 and 12 attend the camps for one week sessions with the main goal of learning or improving their English. Each group of campers has a maximal number of 12 campers. The campers attend from 9am until 5 pm. Program is a mixture of games, sports, arts and crafts, drama and English language program.
We are looking for creative and outgoing teachers with experience in camp life.