Home / TESOL Jobs / Syria
TESOL Jobs in Syria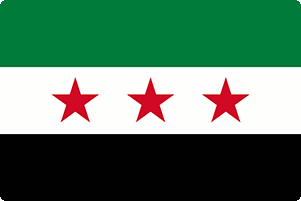 Syria is not a wealthy country and salaries are considerably lower than those offered in oil rich countries. There are a limited number of opportunities in the private language schools in Damascus. Teachers should arrange teaching positions and contracts before arrival.
Sample Jobs
1. Mature, Male EFL Native Speaker Trainer to Train Oilfield Employees
We are looking for a mature, TESOL qualified (or equivalent), male EFL Native Speaker Trainer to train oilfield employees in Deir Ezzor, Eastern Province, Syria.
Contact hrs: 5-6 hrs a day. Classes consist of up to 20 trainees; often less. The trainees, field workers of a large petroleum company, will have incentives to learn which encourages them to make an effort in the learning process. They are generally quick to get used to pair and group work.
Pay: Minimum US$2,000 pcm. Payment can also be made in Sterling or Euros at the exchange rate of the time. Tax free and no deductions.
Potential to save.
Contract: 3 months extendable
Provided free: Accommodation, Meals, Local Transport Costs.
Materials: Headway and some Quick Work
Visa: Arranged by us
Flights: Paid to and from Syria. In addition, return flight to country of hire paid for every 3 months
Rotation: Minimum three months on; one month off (unpaid)
Work: 5 days on 2 days off, or 10 on and 4 off
Character: Must be reliable, responsible, adaptable to isolated environments and culturally sensitive / aware.
Due to Client demands and the nature of the working environment, only applicants who fulfill the following will be considered:
Native Speaker
UK, Canadian, Australian, American or New Zealand national
Mature
Experienced working in the Middle East, Levant and / or Gulf, especially in Oil and Gas sector
Able to adapt to relatively isolated environments
Male
About Syria
Contrary to popular belief in many countries, Syria is extremely safe. Crime is virtually non-existent. The people's hospitality is second to none and if you treat them with respect, whatever country you are from, Syrians will reciprocate. Syria is popular for its historical sites.
Cost of living is substantially lower than the Gulf while infrastructure, which is by no means poor, will not be up to Gulf standards.
2. Teachers Required in in Syria, Oman and Yemen.
UK Industrial Services are currently seeking 5 TESOL instructors to teach in-company in an industrial (Oil/Gas) setting in Syria, Oman and Yemen.
Courses are of a General English nature with an additional Report Writing component. Experience in this type of work is essential.
While we prefer applicants to possess a TESOL or equivalent qualification, a tertiary education qualification is secondary.
Salary, depending on location, ranges from $2,900 to $1,950 per month.
Accommodation and meals are provided, as is transport to and from work location when required.
This is a rotational position; 28 days on and 14 days off (paid) for a period of 12 months in the first instance. Costs of international travel are the responsibility of UK Industrial Services.
Note: While pay is good, you are reminded that these posts are classified as hardship postings due to their isolated nature.