Home / TESOL Jobs / Slovakia
TESOL Jobs in Slovakia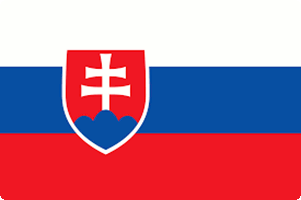 The Slovak Republic has often been overlooked as a teaching destination in favor of the neighboring Czech Republic. However, Slovakia is in its own right a promising destination for EFL teachers. Opportunities exist predominantly in private language schools, of which there are many in the larger cities.
Sample Jobs
1. Enthusiastic ESL Native English Teacher Wanted in Kezmarok.
ABC School of English is looking for an ESL teacher to teach in Slovakia in Central Europe. We are a small private English Language School located in a small but very beautiful town of Kezmarok, very close to the mountain area of the High Tatras.
We are just finishing a new and nice school building with 3 spacious classrooms, plenty of resources and support for our teachers. We are looking for one teacher to teach our students. We need someone who is willing and able to teach different levels (from elementary to upper-intermediate) and different age groups (not only adults, but also teenagers and young learners from the age of 7-8). We provide nice accommodation just 5-minute walk from the school. Once you arrive in Slovakia, we will pick you up from the airport and help you get settled. We will also help you to obtain your work and residence visas once you arrive. We offer a competitive salary which will allow you a comfortable everyday life as well as do some traveling on your days off and about 20 days of paid holidays during the school year.
We are looking for a fun, enthusiastic, creative and reliable teacher for one school year minimum. We need a flexible, friendly, open and responsible person who is able to motivate students and make the lessons interesting and enjoyable. We need a person able to teach lower levels and young learners, too. All applicants must be native speakers of the English language. TESOL or other similar certificate required, minimum 1 year teaching experience.
Compensation: 15,000 SKK net (for 20-25 lessons a week) per month which is a VERY, VERY livable wage due to the economy, the average middle class salary is between 10,000 and 13,000 SKK before tax!). Minimum salary in Slovakia is 7,500 SKK.
2. Kosice, Slovakia - English job offered
N.T.E. Language School in Kosice, Slovakia would like to hire 3 full-time (approximately twenty-five 45-minute lessons per week) native-speaker teachers to start as soon as possible. We are a small school with a friendly student base ranging from 4 to 60 years old, of all levels and mainly in small groups. Most of the work is in the afternoon and evenings.
We arrange accommodation for teachers and take care of any issues that might arise with your future landlord. Furthermore we help with the arranging of all necessary things that will allow you to live and work in Slovakia.
We pay a competitive salary for the region (above the national average for all jobs) which will enable you to live very comfortably while here but will not convert into a great sum of money when seen in western currencies.
All of our teachers are native speakers of English, and you must be too. This is not open to question, so please, even if you believe you are as good as native, do not apply for this position as unfortunately we will not be able to offer it to you.
It is also beneficial for your application if you have a teaching qualification, such as TESOL, English language teaching experience, and experience of living and working in a foreign country. Applicants are expected to have graduated from university or at least be close to graduating (for those taking a year or two out of university) and to have the means and freedom to get to Kosice very quickly.
If you are from the EU or have EU citizenship then great, if not, still apply, we are able to guide you through all of the necessary steps to make you become a legal worker in Slovakia.