Home / TESOL Jobs / Scandinavia
TESOL Jobs in Scandinavia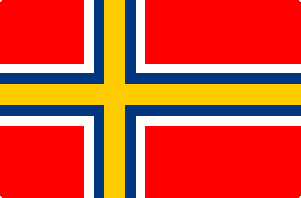 One thing that all Scandinavian countries have in common is a very good standard of English. The state school system in these countries is very good and so there is little demand for EFL teachers. Finland is possibly the exception as there are significant numbers of language schools looking to hire native speakers. Some limited opportunities may exist elsewhere but they are few and far between. Salaries are quite high for Europe but so are expenses.
Sample Jobs
1. Teachers Required For Various Locations In Finland, Sweden and Denmark
Richard Lewis Communications was founded in 1990 and consists of a global network of wholly-owned subsidiaries, together with franchise operations, agents, and partnerships. Our clients include multinational corporations, government departments, not-for-profit organizations, business schools, management consultancies, and private individuals.
We are currently looking for experienced teachers/trainers through all our locations in Finland & Sweden and welcome all applications. We are developing new and exciting areas of training; integrating three core components of language, communication and culture.
Classes are either on a one-to-one or small group basis (2-6 participants).
Teachers must meet the following minimum criteria:
University degree
Internationally-recognized teaching certificate (e.g. TESOL)
3 years' teaching experience.
We have many canters in Sweden, Finland & Denmark and are always interested in hearing from experienced teachers / trainers, and from others in the field of language, communications and cross-culture training.
2. Teach English in Language Summer Camps - Finland & Sweden
English teachers (native speakers only) required for language camps in Finland (Porvoo) and Sweden (Stockholm).
Duties: Teaching Russian teenagers conversational English.
The work schedule is 5 academic hours a day for 5 days a week starting at 9.00am. Each camp lasts for two-weeks.
Students levels range from beginner to upper-intermediate, with ages between 8 and 16 years old.
Accommodation and meals are provided (four-five meals per day).Weekly pay 150-200 euro. No transportation costs are covered.
Teachers should ideally have experience of working with teenagers and should be familiar with conversational teaching methods. A TESOL qualification or equivalent is preferred.