Home / TESOL Jobs / Romania
TESOL Jobs in Romania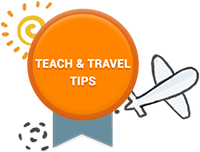 Due to the weak state of the economy, many Romanian schools are unable to afford the wages of a native speaker teacher. As a result most English language teaching is done by Romanians or native speakers on voluntary work placements. A number of private language institutions have started to appear and they would most likely be willing to hire native speaker teachers for local salaries.
Sample Jobs
1. Teach in Romania
We are a small training centre which was established in 2005 to assist companies in the Brasov area with their professional development programs. We have extensive international and business experience, as well as over 15 years of experience in the field of general education and English language training.
Our name is English Experts Training Centre and our aim is to be acknowledged as the foremost English language training provider through the quality of our tailored programs delivered in an efficient and professional manner by qualified native English speakers. We are dedicated to the development of long-lasting relationships with our clients, based on mutual respect and the pursuit of a common goal: effective professional development for the participants to our programs.
We are located in Brasov, a city of 400,000 people in the mountains of Transylvania, which offers a perfect blend of culture, history, nightlife and outdoor activities.
We are looking for serious native speakers with a good TESOL certificate (or equivalent) and a minimum of one year experience, as well as valid papers to work in Europe. We offer a salary of 500 Euro per month (2-3 times that of a local teacher), accommodation and holidays (15 days + local holidays).
2. Teach in Bucharest, Romania
Thank you for your interest in teaching at the British School of Bucharest. Our school is a small independent school which was established in 2000. Currently we have 300 pupils ranging from 5 to 17 years old, representing 36 nationalities. Around 25% of our pupils are Romanian. We are recognized by the Romanian Ministry of Education and our teachers are all fully qualified native English speakers.
At the moment we have around 35 expat teachers who are supported by around 30 Romanian teacher assistants. Class sizes vary, our maximum numbers are 20 but most classes are around 17 students.
Bucharest is an ever changing city that gained entry into the EU in January 2007. Currently it is considered one of the cheapest capitals in Europe and many of the teachers find it easy to enjoy a high standard of living and save money.
As part of the benefits package the school provides flights equivalent to a return London/Bucharest ticket, a one bedroom apartment close to the school and the city, they are always near transport systems, metro, tram or bus. Taxis are also very cheap. Once a week the school organizes a maid service for the apartment. All teachers are members of a health club, with indoor/outdoor pool, tennis courts and fully equipped gym. Alternative to the Health Club some teachers opt for a mutual pension. The school also provides a good quality of health insurance and is responsible for organizing all work permits.
There is an eight point salary scale with various additional allowances for responsibility posts.