Home / TESOL Jobs / Lebanon
TESOL Jobs in Lebanon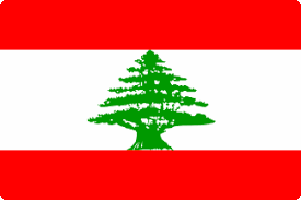 Lebanon is only just emerging from its turbulent past and job opportunities are presently limited to placements through voluntary agencies. A teacher 'on the spot' may well be able to arrange work for a local salary. Hopefully the future will bring with it a greater variety of possibilities in this tiny but fascinating country.
Sample Jobs
1. Two Teachers Required in Beirut.
Founded in the early 1980's, the American Lebanese Language Center (ALLC) has played a prominent role in adult education in Lebanon. Our centers throughout Lebanon offer students the opportunity to benefit from a wide range of computer and language courses. We are in what is considered part of the Greater Beirut Area, in a town called Sin-el-Fil, located 10 minutes from downtown Beirut. We are looking for two teachers for general and business English as well as the possibility of FCE/CAE/CPE/TOEFL preparation courses. TESOL or equivalent + 2 years' business experience essential, experience of teaching Legal English a plus.
Experience the cultural diversity of Lebanon along with the unique mix of mountains and the Mediterranean. Flexibility and patience required to meet the challenges of living and working in a developing country.
Contract dates: 1 year contracts starting based on availability
Hours: 24 teaching hours per week
Holidays: School is closed for Christmas, Easter and other public holidays, plus employees get 15 days paid holiday per year.
Accommodation: We assist new employees in finding accommodations.
Number of Students: 500-600 Students
Breakdown of Students: Mostly Adults. We also run periodic YL programs.
Number of teachers: 10-15
Facilities: The school occupies 3 full floors in the same building. We have recently undergone major interior renovations.
2. Director of Studies, Jounieh, Lebanon
International House Jounieh affiliated to International House in September 2005, but it is a long established language center in Lebanon. Jounieh is a beautiful seaside town 20 km up the coast from Beirut. Our school is spacious and offers views of the Med and the mountains from almost every room. Jounieh is the fifth biggest city in Lebanon and has everything you can find in Beirut - shopping districts, bars, clubs, restaurants - but the pace is much more relaxed. Jounieh is a summer town and the school is minutes away from a number of nice beach resorts. In the winter Jounieh offers quick access to the ski-hills of Faraya-Mzaar - only 45 minutes away.
We are looking to appoint a Director of Studies who will be responsible for the educational side of the school including management of the teaching team, (which currently consists of 12 English teachers), timetabling, teacher development and observation, curriculum development, school projects, assessment, placement testing, dealing with students, and generally ensuring the smooth running of the school. The DOS will liaise with the center manager on marketing and promotional projects. The DOS will also be responsible for assisting the ADOS at our satellite branch, and working with the DOS of International House, Beirut to ensure consistency and high standards.
The ideal candidate would have:
A very strong EFL background/li>
A liking for people and an ability to communicate effectively/li>
Proven organizational and administrative skills/li>
The ability to manage and motivate staff/li>
The ability to cope with a wide variety of teacher and student problems and to work under stress/li>
An interest in the commercial side of language school management/li>
Experience in this kind of post/li>
No teacher can be considered for a post in any International House school unless he or she has obtained the Trinity TESOL, or holds another recognized TEFL qualification./li>
Salary: 1,400USD - 1,600USD per month, depending on qualifications and experience./li>
Other benefits include furnished accommodation and 15 paid holidays of your choice, plus all national and school holidays
Unfortunately, due to new visa expenses and procedures, we are only able to consider British and American citizens for these posts unless they are of Lebanese descent and have Lebanese papers.