Home / TESOL Jobs / Hungary
TESOL Jobs in Hungary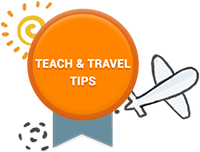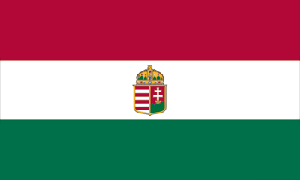 Like other countries in the region, there is a strong demand for qualified TESOL teachers in Hungary, particularly in the capital city. It is estimated that there are over 100 private language schools in Budapest and over 300 in the whole country. Anybody with a TESOL certificate should be able to find employment quite easily.
Sample Jobs
1. Native English Teachers Required in Budapest.
Katedra Language School Budapest is the biggest language school in Hungary, currently running a franchise network in 24 towns. We run courses at our own premises, and also offer a wide range of company courses.
We currently employ 250 qualified language teachers working at 15 different venues in Budapest. Over 15.000 students enroll for the in-school courses every year. Over 300 in-company courses are ordered yearly. The high quality of services is maintained by a staff of 40 people, 40 up-to-date computers, 6 high capacity copy machines and 30 landlines. Teachers can use a professional library of 10.000 volumes. The language school has 60 well-equipped classrooms. Our school is considered by many to be not only the biggest, but also the most professional language school in the country.
Currently we wish to employ experienced native teachers of English, preferably with a TESOL qualification and degree.
What we offer
Library for our teachers (open 8 hours every day).
Internet access for teachers.
Comfortable, nice classrooms all around the city.
Audio-visual equipment (CD player, TV, video, DVD) and other teaching aids (computer, printer, scanner, copy machine, OHP, whiteboard).
Opportunities for career step.
Regular professional training.
Motivated students.
A wide variety of different levels, courses and age groups.
Varied jobs (standard group, one-to-one, in-company group).
Morning, afternoon and evening lessons, Saturday classes.
Friendly atmosphere.
Efficient administration, assistance for teachers.
We pay reasonable teaching fees.
2. Teacher Required in Eger, Hungary
International House, Eger, is currently looking for native speaking English teachers, or equivalent, for business and general English courses. Preference will be given to teachers with relevant experience.
Full time contracts are for 22 hours per week plus one administrative session to help with level testing or other support. Contracts are usually offered from early September to late June. Part time contracts are also available.
You will be given the opportunity to expand on your teaching experience with a variety of class types both on and offsite, including General English, Young Learners, Exam classes, Business English, One to One, and Intensive.
What can IH Budapest offer you?
Career development opportunities. The chance to build on your initial teaching qualification.
On-going teaching support and feedback on class observations.
Opportunities for promotion.
Well-equipped staffroom and teaching resources.
Up-to-date materials.
Free Hungarian classes.
Good social atmosphere.
As part of a worldwide network, at the end of your first year you have the chance to transfer anywhere in the world.
Help in finding accommodation, opening a bank account, getting your social security, residency and tax numbers.
Conditions of employment:
Competitive monthly rates.
Increment system for teaching experience and qualifications.
Life & accident insurance during the day.
Paid holidays.
Help with medical costs.