Home / TESOL Jobs / Bahrain
TESOL Jobs in Bahrain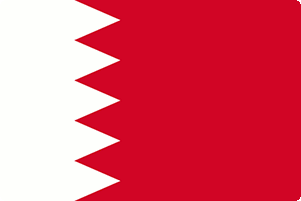 Bahrain is among the more liberal of the oil states, and one which attracts foreigners, including women, because of its tolerance to women in the workplace. Opportunities mainly exist in companies, colleges or private language schools.
Sample Jobs 1. Native English Teachers Required in Riffa, Bahrain.
Naseem International School was established in December 1981 to answer a pressing demand for a good bilingual school to cater Bahraini and other Arab children. In January 1982 it opened its door to Nursery pupils in a small building in Burhama. Within six months, enrollment grew by over ten-fold from five pupils in January to sixty pupils in June. Enrollment grew steadily to reach 100 students in the following year and 130 in 1985-86. Enrollment had to be frozen temporarily due to lack of space and we have grown considerably since then. We are always happy to hear from prospective teachers.
Applicants for teaching positions must have a Bachelor Degree and a Teaching Certificate or Teaching Diploma such as TESOL.
Contract:
The school offers a two year renewable contract.
Salaries are tax-free and are paid in Bahraini Dinars.
Annual salaries vary from US $ 20,500 to 24,500.
Furnished flat.
Return Air ticket every summer to the country of origin.
Group medical insurance
Utilities paid by school up to BD 8 per month.
Shipping Allowance.
Applications should include:
CV
Photo
Copy of university degrees and certificate
Three references
Copy of passport
2. Senior Instructor Needed in Manama, Bahrain
The American Cultural & Educational Center (ACEC) in Manama, Bahrain is looking for a Senior Instructor with an immediate start date. The Senior Instructor is responsible for teaching ESL classes in our adult and young learner program as well as classes in test preparation: TOEFL, SAT, GRE and GMAT. The Senior Instructor will also be responsible for developing both general English course and testing material as well as ESP curricula. Maximum teaching load of 22 hours with remaining hours dedicated to curriculum development.
Essential Job Functions:
Deliver lessons in accordance with ACEC teaching principles and focus on the interests and needs of the students, working with private students and groups of differing sizes at the center and at off-site locations.
Keep student records up to date as required.
Develop general English course/testing materials as well as ESP materials at the request of the Center's Academic Director.
Qualifications/Related Experience:
Native speaker of English
MA degree from an American or Canadian university.
TESOL or equivalent certification.
Cultural sensitivity.
Excellent communication and interpersonal skills.
At least 4-5 years teaching experience in ESL, preferably in the Middle East.
At least 1-2 years experience in developing curriculum and testing.
Compensation:
Depending on years of ESL experience, between USD 2,122 - 2,917 monthly
Free Accommodation or Housing Allowance
30 day holiday annually upon completion of one year of service
Annual Round Trip ticket to residence
Work and Residency Permit
Health Insurance