STARTBODY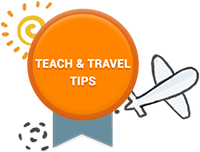 The current job opportunities in Thailand for TESOL teachers are numerous. In Bangkok there are far more jobs than teachers, while in other parts of the country the prospects are still good. In virtually every city in Thailand, if a qualified TESOL teacher decides they want to live there, they will be able to find a teaching position. Teachers are highly respected by Thai students, and they are generally highly motivated and willing to learn. They are also great fun! As Thailand is such an attractive country in which to work, there many unqualified teachers looking for a job. A TESOL qualified teacher will find work very easily.
Sample Jobs
1. Full Time General TESOL Teacher Required in Bangkok.
A TESOL teacher is required for our Bilingual Program in Bangkok…a little south of the centre of the city.
Renewable contracts available. Must be a native English Speaker with a degree and TESOL, or equivalent qualification in the teaching of English as a second or foreign language.
Salary is dependent on qualifications and experience, varying from 33,000 baht to 42,500 baht per month. Benefits include medical and personal accident insurance cover for the duration of the contract together with a full-attendance bonus.
We have a 2% saving scheme, in which the school doubles the amount you have saved at the end of the year.
If applying outside of Thailand, we cover the cost of a single economy flight from your nearest international airport to Bangkok, refunded over the last quarter of the contract.
You will be teaching Thai-Chinese Buddhist students, and follow the Thai National Curriculum, but in English.
Come and join our happy team of over 100 Thai staff and 36 foreign staff.
2. Full Time Teacher Required in Petchaburi (Thailand)
AnuBan Phetchaburi School is a primary level Government School with approximately 1,400 students, located in the city centre of Phetchaburi city, 130 km south of Bangkok, 15 km from the nearest beach and 40-60 km north from the resorts of Cha Am and Hua Hin.
We are seeking an English teacher from the USA, UK, AUS, CA, NZ or SA to join our team of two Western and two Philippino teachers.
Our new teacher (female/male) will primarily teach Fundamental English Language to our English Program Grade 1 and 2 students, and Conversational English to our Regular Program Grade 3 students. In the next academic year, the new teacher will only teach the students of the English Program.
Applicants should have at least a Bachelor Degree in any field and a TESOL certificate or equivalent. Salary is between 27,000 and 30,000 Baht per month, depending on experience and qualifications, based on a 12-month renewable contract. On completion of the contract the teacher will receive a 24,000 Baht bonus.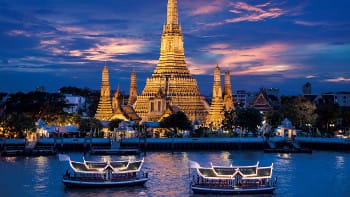 All Public Holidays, a two-week holiday in October and a four-week holiday in March/April are paid. So are sick days and personal business days. Health and accident insurance is provided. The costs for the work permit and the visa extension will be paid by the school. There is an extra 3,000 Baht per month housing allowance and you'll have free lunch at school. You will teach a maximum of 22 periods per week. The school hours are from 7:45 until 16.00 hours, Monday to Friday.
Register now & get certified to teach english abroad!
---
---
ENDBODY
Register for your TEFL/TESOL Course!
1

The registration process is free and does not commit you in any way.

2

Anyone fluent in English and aged 18+ is eligible for our courses.

3

No previous experience or qualifications are required.

4

Register today and receive a free e-guide covering the basics of TEFL/TESOL.

5

All online courses are entirely flexible and self-paced. Work at your own pace in your own time!
The personal information we collect on this page will be treated in accordance with our
privacy policy
.
By submitting this form you declare to have read and agreed to the
Terms & Conditions
.