Home / TESOL Jobs / Ecuador
TESOL Jobs in Ecuador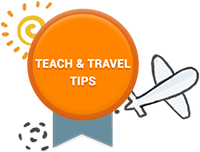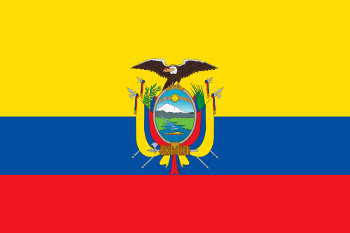 Ecuador is one of the most attractive and most stable countries in the region. Salaries are low but so is the cost of living and teachers can afford a reasonably comfortable lifestyle. Jobs are plentiful in the major cities and there is a particular demand for American English. Voluntary work is also possible.
Sample Jobs
1. Teach English to Professionals in Quito, Ecuador.
We are a school that specializes in teaching English to professionals at all levels. Classes are small, between 1 and 5 students. We are always looking for qualified and motivated individuals to work with us. We offer one of the best remuneration packages in Quito, as well as a professional, supportive, and fun working environment. Our instructors form close working relationships with several national and multinational corporations, providing a fantastic opportunity to meet new people and witness business operations in Latin America.
The ideal candidates would have:
a university degree
English teaching experience
TESOL certification
working knowledge of Spanish
Our instructors typically work an average of 6 to 8 hours per day from Monday to Friday, leaving the weekends free to travel, study Spanish, or just relax. Our one-to-one classes or small group sessions take place in several locations throughout the business sector of Quito (the North part of the city). Although we work with students of all ages and all levels of English, the majority of our students are young, enthusiastic business professionals who have an intermediate English level.
To hire teachers, we ask for a minimum 6 month commitment. Teachers will be responsible for legalizing their visas before arrival. We will assist in finding initial housing. Benefits include a salary of $800/month, which is more than sufficient to live comfortably in Quito. A cellular phone plan is also included.
2. Come and teach in Ecuador!
Come and work at an exciting language school at the best university in Ecuador and live in one of South America's most vibrant cities! The Centro de Lenguas Extranjeras is the foreign language department of the Escuela Superior Politécnica del Litoral, one of Latin America's largest and most prestigious universities. We offer language courses ranging from elementary to advanced level to university students and to the general public, as well as a Master's in Teaching English as a Foreign Language. Class sizes are a maximum of 20 students. We currently operate on three ESPOL campuses: Las Peñas, Campus Gustavo Galindo (La Prosperina) in Guayaquil, and Santa Elena. We also teach English courses in Daule.
CELEX is always happy to receive job applications from talented, enthusiastic TESOL teachers.
Candidates should have an undergraduate degree, a recognized EFL teaching certificate (TESOL or equivalent), and preferably 2 years' experience.
Benefits include:
Competitive salary
Work visa fully paid for
n-going teacher training
Possibility of work placement at our sister centre on the beach
Help finding accommodation
Substantial assistance with visa applications for non-Ecuadorian teachers.