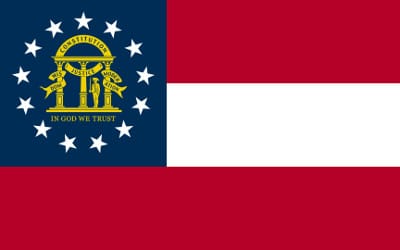 The state of Georgia is a popular tourist destination for Americans and foreign visitors throughout the entire year. Georgia features a long history, exciting cities and beautiful parks and natural wonders. If you take your TEFL/TESOL course in Georgia, you have one month to explore all that there is to see and do in this wonderful location. Georgia is one of the original Thirteen Colonies and features renowned historic attractions. At the same time, the state boasts several exceptional natural attractions, such as the Blue Ridge Mountains and its beautiful Atlantic coastline. Sign up now and get ready for four weeks of adventure and fun in Georgia.
The best way to fully explore Georgia is to go out and visit the state's natural attractions. You can choose between several state and national parks with adventurous trails or hidden pathways. Georgia's landscapes features tall pine trees, meadows filled with wildflowers and foliage that seems to be taken straight out of a painting. Chattahoochee River and its surrounding area is a major destination for those looking to spend quality time in nature. There are several remote camping grounds near the river where you can stay as long as you like to take in the beautiful nature surrounding you. Venture up north and you will reach the famous Appalachian trails leading down from Maine. In Georgia, you have the opportunity to hike, bike or trek over 80 miles of premier trails. If that does not suit your taste, why not visit the Atlantic coast? Specifically Cumberland Island National Seashore is worth a visit. Not only is this area said to offer the most stunning sunsets in the region, but also features splendid beaches, quiet marshes, and tall sand dunes.
From a historic point of view, Georgia is among the oldest colonies of the USA. This means, there is a rich history and countless sites and attractions. One of these popular structures is the Old Governor's Mansion. It was home to several Georgia governor's from 1839 to 1868 and is significant due to its Greek Revival architecture and the many important events that took place inside its walls. You should also visit Old Fort Jackson as it is the oldest standing brick fortification in the area. Since 1808, the fort has been used to fight off enemies entering the Savannah River. Today, it is one of Georgia's most visited attractions.
Georgia boasts a collection of vibrant cities with exciting attractions. All of them also hold a strong culinary scene with Southern cuisine being the most predominant. If you have a chance, eat your way through the menus of local restaurants, diners and bakeries to experience Southern culture.
Our training course in Georgia is ideal for those looking to spend a month in a unique location while training to become a qualified English language teacher. Our experienced teacher trainers guide you through the course and always provide helpful feedback to make sure you become a confident and competent teacher. Start your journey now and apply for an in-class TEFL/TESOL course in Georgia.