Home / TESOL Jobs / Kenya
TESOL Jobs in Kenya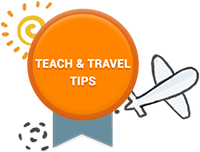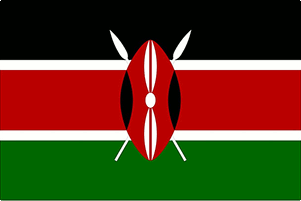 Some work is available in Kenya at government sponsored schools and institutes and also at a few private language and full-curriculum schools. Salaries are not high by international standards but are sufficient to lead a relatively comfortable life. Many more opportunities exist through voluntary placement schemes that may provide a basic local salary.
Sample Jobs
1. Teach English in Mombasa, Kenya (Volunteer).
Working with primary schools located in Mikindani, 7km west of Mombasa, you could share your English language skills as you soak up the Kenyan culture. As one of the poorer areas of the country, local youngsters struggle against the problems of child labour, alcoholism and abuse. You could play an important role in enriching their education and equipping the children with tools for better futures. Large class sizes and limited resources make for a challenging project, but one which is infinitely rewarding. As the schools cannot afford to pay teachers a good salary it is hard for them to recruit staff and often the staff they do have are forced to take on other work so cannot be at the school regularly.
Education is seen as a privilege in Kenya and until recently was reserved for those who could afford to pay school fees. In recent years, primary education became free and (in theory) universally accessible. With very little funds the schools simply cannot afford to hire new teachers or purchase resources. The support of volunteers is critical in order to continue providing the most basic of education to children.
Mombasa is the second largest city in Kenya and is also the largest coastal port in East Africa. Mombasa has good transport connections and is well linked to the rest of the country. Facilities are good, with several banks, including Barclays, internet cafes, tour operators and most of the amenities you would expect from a city. Home stay accommodation is supplied, with water and electricity, although both may be cut off from time to time
2. Teach English in The International School of Kenya, Nairobi
Located on the outskirts of Nairobi, the International School of Kenya is a coeducational day school encompassing grades pre-kindergarten through 13 and offering both the North American High School Diploma as well as the International Baccalaureate Diploma to its graduates.
At its picturesque 25-hectare campus established in 1976, ISK provides a well-rounded education to approximately 580 students who represent 60 nationalities.
ISK seeks to employ and retain teachers and other professionals of the highest quality. The ISK community is a close one. Teachers who come to live and work with us in Nairobi enjoy the warm, collegial atmosphere of a professional learning community, as well as a beautiful, temperate climate and opportunities for travel throughout the splendid parks and beaches of East Africa.
Employees receive a comprehensive benefit package that is highly competitive with other international schools.
Applicants seeking employment at the International School of Kenya must have the following qualifications:
A. Mandatory for all applicants
A minimum of a Bachelor's degree or its equivalent;
An understanding of, and commitment to, the philosophy, mission and goals of ISK.
A satisfactory personnel record.
An expressed commitment to devote time for extra-curricular activities beyond the normal teaching day.
Evidence of work and attitude indicating an ongoing interest in improving and increasing knowledge and teaching skills.
B. For Teachers
a recognized teaching certificate, such as TESOL;
a minimum of two years' relevant teaching experience within the last five years.