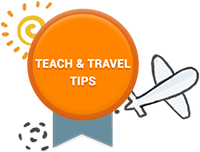 The Czech Republic is probably the most popular country in the region for qualified EFL teachers. Work is quite easy to obtain and salaries, while not being of a high level in international terms, offer a reasonably comfortable lifestyle. Any teacher with a TESOL certificate should have little problem in finding work. The beautiful city of Prague is particularly popular.
Sample Jobs
1. Full-time teacher needed in Jablonec nad Nisou, Czech Republic
A private school is looking for a native English speaking teacher to teach classes both for the general public and businesses.
The school is located in Jablonec nad Nisou, a town of 50,000 people, 100km north of Prague, 1 hour by bus. The town is a ski resort and has a unique lake, a theatre, cinemas, and clubs.
We teach English, Spanish, French, Italian, German, Russian, and Czech for foreigners to both the general public and companies. Classes take place in the morning, afternoon and evening, and are either 60 or 90 minutes long. A standard teaching week consists of about thirty 45 minute lessons. Evening classes are for a maximum 9 or 11 students. Other classes are for 6 or fewer, including 1 to 1s.
There is salary scale from 15,000 - 17,000 Czech crowns gross (per 30 hours). Health insurance for employees is paid by the employer and includes dental cover. Employees who teach one academic year receive 20 days paid holiday and all state holidays.
2. Teacher Needed in Ostrava, Czech Republic
English native speaker needed in the Czech mountain region of north Moravia. The position, at the privately-owned American-run Speak With Me Language Agency, is both interesting and challenging to the right applicant.
With a roster of clients consisting of both household name multi-national corporations such as IKEA and Ernst & Young as well as local businesses, universities and private professionals, the right teacher will be able to teach our diverse range of students in comfortable and welcoming settings. Whether at our office classes in the center of the capital city of the region, or at the clients´ locations, the teacher will be happy to work with these motivated learners and our professional, multinational staff.
Ostrava´s city center offers exciting nightlife, shopping and cultural festivals and the surrounding mountains, visible from the downtown core, are perfect for day-trips either for summer hiking or winter skiing/snowboarding in any of the regions many leisure centers. The Central European gems Vienna, Prague, Krakow, and Bratislava are all between 3 and 5 hours away by train for those who wish to experience the heart of Europe to its fullest.
We are currently looking for native speakers (British or Irish preferred, but all welcome) to augment our team of American, Canadian and Scottish native speakers.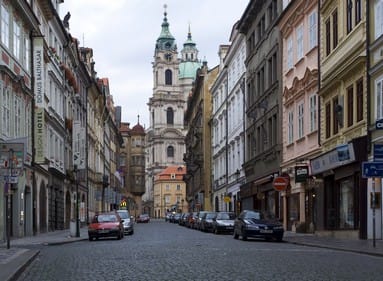 If you feel that you are ready and able to compliment our team, and wish to experience the historical center of Europe, please contact us and we will be happy to arrange a phone-interview at the earliest convenience.
Apply now & get certified to teach english abroad!
---
Check out ITTT's Blog Posts
---