Home / TESOL Jobs / Tunisia
TESOL Jobs in Tunisia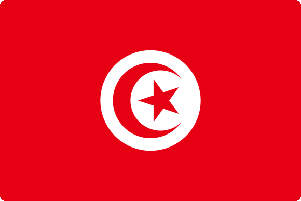 Like its neighbor Morocco, Tunisia is turning away from the language of its former colonial master France. Many Tunisians are starting to learn English for study and work purposes and as a result there is a reasonable demand for native speaker teachers, particularly in the capital and areas with a high level of employment in the tourism industry.
Sample Jobs
1. Teach In Tunis or Sousse. Opportunities throughout the year!
AMIDEAST/Tunisia, a well established company, is located in the capital, Tunis—a cosmopolitan, Mediterranean capital city that has grown to a population of just under two million in the past five years. Tunis is known for its pleasant climate, close proximity to numerous historical sites such as legendary Carthage, its attractive mix of Arab and European cultures, and easy access to beautiful beaches and the Sahara Desert. An added attraction is regular flights to most Arab and European countries. We have also opened a center in Sousse, the third largest city in Tunisia.
We offer small classes, mostly in the evenings, to highly motivated adults, university students, and secondary school students. Core textbooks include the Cambridge University Press Interchange/New Interchange/Passages series. Courses are designed for fifteen proficiency levels and special, advanced ESP courses (in business management, banking English, TOEFL®, etc.) are offered each session for students who have reached level 7 or 8 in the regular program. Four nine-week regular sessions and four four-week intensive teaching sessions are offered every year. Each course includes 40 hours of instruction. We also develop tailored courses for a growing number of contractors who require special ELT sessions for their employees. These include such organizations as the Tunisian Airports Authority, the Merchant Marine, several ministries, numerous banks, and many other public and private sector groups.
Current teaching staff is composed of dedicated professionals with TESOL or equivalent certificates and/or professional teaching experience. 20 or more teachers are employed on average per session. New teachers are refunded 50% from and to East coast destinations after completing one year of teaching.
Earnings are adequate for comfortable living, local and regional travel. There are ample holidays and opportunities for travel. Inexpensive Arabic and French courses are offered at local schools. In addition to regular classes, it is also possible to teach off-site classes for companies who request specialized courses for their employees.
We are looking for teachers with TESOL certification (or equivalent) from an accredited program, or two years of professional teaching experience. Flexibility, patience and positive attitude towards students and colleagues are required. Only native speakers of English will be considered.
2. Teach English for the British Council, Tunisia
Are you a qualified teacher? Would you like to work for the British Council?
We are the UK's international organization for educational opportunities and cultural relations and are represented in 110 countries. We connect people worldwide with learning opportunities and creative ideas from the UK and builds lasting relationships between the UK and other countries.
Our centre in Tunis was established in 1962. We aim to work with partners throughout Tunisia to provide learning opportunities and creative ideas from the UK and to build lasting relationships between the UK and Tunisia.
If you have the following profile and would like to teach with the British Council, we would be happy to hear from you:
Native speaker of English (or near native speaker)
Trinity Certificate in TESOL or equivalent.
3 years full-time post certificate English language teaching experience.