Home / TESOL Jobs / Singapore
TESOL Jobs in Singapore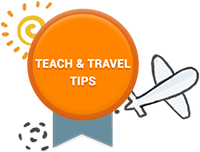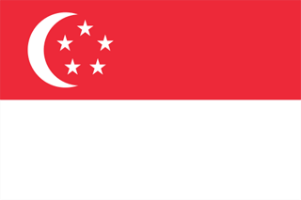 TESOL Courses in Singapore

Singapore is the world's only island city-state and is located on the tip of the Malay Peninsula in Southeast Asia. The city was founded as a British trading post by Sir Stamford Raffles in 1819 and continues to be an important center or global trade and investment today and it is one of the original four "Asian Tigers". The city's population of over five and a half million people lives on an area of just 277 square miles. Singapore also encompasses sixty-three islands including the larger main island. The city is highly urbanized and the majority of people live in high-rise apartment buildings, however the government's "Garden City" policy instigated in the 1960s has created beautiful tree-lined street and there are plenty of parks and other green spaces to enjoy.
With a long history of immigration, Singapore is a truly cosmopolitan country. The majority of the population is ethnically Chinese but there are also Singaporeans with Indian, Arab and Malay heritage plus a large number of other residents from all over the world. There are four official languages; English, Mandarin, Malay and Tamil with English being the language of government and instruction. The city's multicultural history can be seen in unique districts that grew up around their original settlers. These are the Colonial District, once the seat of British power in Singapore, Little India, Chinatown and the Arab Quarter.
Our TESOL training center in Singapore is a great place to start your teaching career in Asia. There are dozens of private colleges, language schools and tuition centers in the city and with the right qualifications and a little perseverance, you are sure to find a job that is right for you. Elsewhere in the region there is strong demand for English teachers in Thailand and Vietnam and opportunities in many other countries in Asia.
ITTT's Singapore TESOL training center is in the heart of the city in the middle of the Central Business District and is well-placed to make the most of everything this exciting city has to offer. In the area around the school you will find Clarke Quay and Boat Quay which are excellent places for dining out and evening entertainment. Sentosa Island with all its attractions such as Universal Studios Singapore and Madame Tussauds is just a short drive away and a must see for any visitor. Alternatively, you may like to take a trip to the top of Mount Faber and reach Sentosa by cable car while enjoying fantastic views of the city below.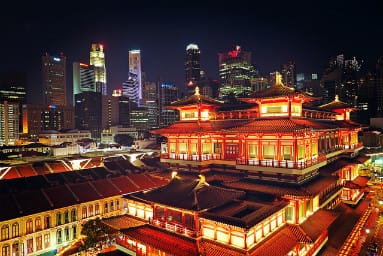 With dedicated staff and experienced trainers, ITTT offers quality training to people who want to become TESOL qualified in Singapore. On completion of the course, you will have gained one of the most highly regarded TESOL certificates available that will allow you to find teaching positions countrywide. Our training centre is also well situated for you to go on and teach in other countries in the region.
TESOL Courses in Singapore