Home / TESOL Jobs / Singapore
TESOL Jobs in Singapore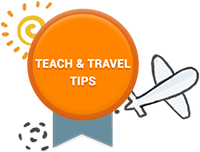 Singapore is a very wealthy and westernized city-state in which there is a considerable demand for qualified TESOL teachers. While salaries are reasonably high, Singapore certainly isn't the cheapest place to live and work. Work is not quite so easy to find as elsewhere in Asia but a qualified teacher with a university degree should be able to find a few openings.
TESOL Jobs in Singapore
1. TESOL Instructors Needed in Singapore
As an education centre and leading provider of language training, higher education and cultural study tours, Shines Education is seeking qualified, experienced, professional, flexible and resourceful native English language instructors for an immediate start in our centre in Singapore.
Duties include teaching groups and individual 1-to-1 lessons at our language centre.
Our students come from all over the Asia Pacific area as well as Europe and consist primarily of young adults upwards.
The full-time teacher position is 5 days a week, Monday - Friday, between the hours of 9.00am - 6.30pm including contact teaching hours.
If you think you fit the requirements and want to join a fun and dynamic team then we want to hear from you!
Qualifications:
Instructors must have a TESOL certificate or equivalent and be degree qualified with some experience working in the ELT field.
Compensation:
Salary and benefits are:
Salary $3,200+ Singapore Dollars (depending on experience)
Housing placement
Medical coverage
End of Contract bonus
Please send a full CV, current photo and availability to start.
2. Teach in Singapore
AIT Academy Singapore has a general vacancy for the position of English Teacher.
The duties of the position are essentially the teaching of English Language classes to non-native students, across a variety of competency levels (Elementary to Advanced, and IELTS).
Requirements:
Minimum a Bachelor Degree.
Preference will be given to those teachers with a recognized qualification in teaching English as a Foreign Language, such as a TESOL Certificate.
The applicant must be a Native English Speaker. The prospective employee's first language must be ENGLISH.
Foreigners Welcome (employment pass can be organized by employer).
Interested applicants are invited to write in or email their detailed resume with a recent photograph, together with their current and expected salary.
TESOL Courses in Ban Phe
TESOL Courses in Bangkok
TESOL Courses in Beijing
TESOL Courses in Calcutta
TESOL Courses in Cebu
TESOL Courses in Chiang Mai
TESOL Courses in Chongqing
TESOL Courses in Ho Chi Minh City
TESOL Courses in Hong Kong
TESOL Courses in Kathmandu
TESOL Courses in Koh Kong City
TESOL Courses in Phuket
TESOL Courses in Siem Reap
TESOL Courses in Surabaya
TESOL Courses in Tokyo
TESOL Courses in Zhuhai
TESOL Courses in Seoul