Most Jobs in Costa Rica are located in San José, which is a major city in the center of the country. You may be lucky enough to secure a teaching position at one of the beach locations, or in Monteverde, but given the desirability of those areas, you'll probably need a little patience! Peak hiring season in Costa Rica is from May to September. Language schools at this time are desperate for teachers, and there aren't usually enough to go around. The period from November to mid January is quieter, but with a little persistence it shouldn't be difficult to find employment at this time.
Sample Jobs
1. ESL Teachers needed in Costa Rica Immediately!
Whittemore de Costa Rica, S.A. are looking for experienced certified ESL teachers who are native English speakers, and will be in Costa Rica for at least six months, to teach English as a second language at hotels and the corporate offices of our clients.
What we are looking for:
Mature native English speaking teachers with a TESOL certificate or equivalent, and around 2 years of experience teaching English as a second language. We also prefer teachers 30 years old and above. Our clients ask for mature, native English speaking teachers. This experience is for teachers who want to explore a tropical paradise, and teach highly motivated students. NOT for a person who is interested in a lot of money teaching.
What we expect from you:
Professionally dressed. Men to wear collared shirts, dress pants, dress shoes, and tie.
Be creative. Never speak Spanish in your classroom. Most of all have fun teaching! Make your classes the most enjoyable experience for you and your students!
What we are offering you:
Help with finding a place to stay. Free access to wireless Internet for your own laptop! $7.75 USD* per hour (*¢4,000.00 colons per hour). Paid CASH every 15th & 30th (in colons). Approximately 2 to 6 clients per week. Class sizes: 1 to maximum of 12 highly motivated students in their offices.
2. Teach English in Costa Rica!
English to Go in San Jose, Costa Rica has immediate openings for qualified ESL teachers.
Teach English to employees and executives in their workplace during the week and explore Costa Rica's rainforests, volcanoes and world class beaches on the week end.
Minimum requirements are:
Native born, North American English speaker (preferred) Candidates from other English speaking countries will be considered based on their accent or hopefully lack of.
University Graduate (B.A. or higher preferred)
ESL teaching certificate: TESOL or equivalent… or a minimum of 2 years ESL teaching experience.
Able to commit to 6 months or 1 year (minimum 6 month commitment)
Teacher candidates should have the following characteristics:
Responsible; Dependable; Personable; Dynamic; Energetic; Independent; Outgoing; Customer service, quality oriented; Professionally dressed with good personal hygiene and Financially stable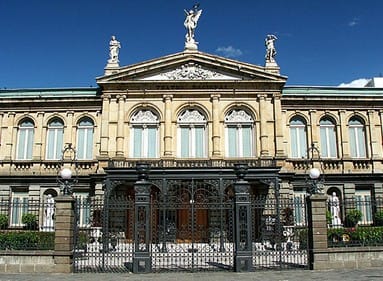 We offer:
Competitive pay for the region, end of Contract BONUS, Free Spanish classes, Discount travel, we help you get a cell phone, find a place to live and set up a bank account.
Although we are looking for teachers who can start immediately, we are always looking for qualified staff throughout the year.
Apply now & get certified to teach english abroad!
---
Check out ITTT's Blog Posts
---