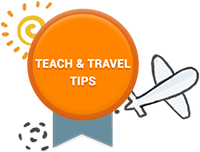 Sample Jobs
1. Teach English in Phnom Penh, Cambodia.
Western International School of Cambodia is a private academic school located at the heart of Phnom Penh. We offer an American English curriculum to average Cambodian students from grades 1 to 12.
We are always looking for talented and dedicated teachers to improve the quality of teaching. If you are up to the challenges in helping to educate Cambodian students, we would like to invite you to join our team.
We offer a competitive salary and services with the opportunity to take charge of your professional career. We can help each other to build the Cambodian educational system.
Listed below is one current opportunity.
Position: English language coordinator
Location: Phnom Penh, Cambodia
Job type: Regular shift, 8 hrs a day and 5 days a week
Contract: 12 months or more
Requirement: Bachelor degree, TESOL qualification or equivalent preferred.
Job description
The successful candidate will manage the English and ESL department. Main responsibilities would be designing and improving current curriculum, collecting teaching materials, and teaching students. While working with other teachers to ensure quality of teaching, candidate will also participate in student counseling and course planning.
2. Volunteer Teachers Required in Cambodia
Free volunteering! Experience life in Cambodia while volunteering your time to teach conversational English in the capital city, Phnom Penh.
Living independently or as part of a group of international volunteers in Phnom Penh, you'll be part of a new centre providing affordable conversational English courses for local students to raise money for a local organization working to improve livelihoods with rural communities.
Your volunteering experience begins when we meet you on arrival at Phnom Penh Airport. A week-long orientation and training period will be followed by 11 weeks of teaching, including a week-long break which will generally coincide with a Cambodian festival or holiday.
Requirements
Cultural sensitivity and respect.
Fluent spoken English (all nationalities welcome).
No formal qualifications or teaching experience is required, although a TESOL or equivalent qualification is a definite advantage. TESOL qualifications can be gained at any number of institutions, and many offer online courses.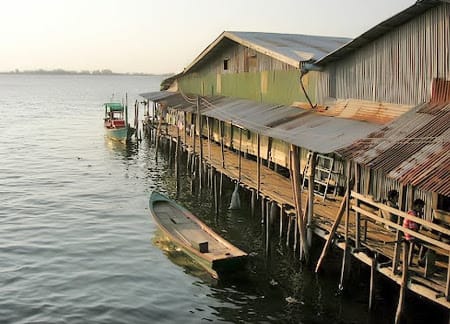 Teaching
You will teach conversational classes with a maximum of 10 students per class.
You will teach a maximum of 25 hours per week - usually five hours per day, Monday-Friday.
We provide lesson plans and learning materials, requiring little preparation.
Classes run all day, although most are between 6-9am or 5-8pm, when you will do most of your teaching.
Students are typically existing secondary school and university students. They enrol in 50-hour courses and learn one hour per day, five days per week for ten weeks, costing them less than US$1 per hour.
You also have the option of taking Khmer classes at the school, usually 1 hour per day, Monday to Friday.
Apply now & get certified to teach english abroad!
---
---