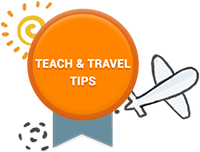 The demand for the English language is still increasing in Russia and qualified EFL teachers should have few problems in finding work. Salaries have decreased a little due to economic problems but still allow the teacher a comfortable standard of living in most cases.
Sample Jobs
1.Vacancy in Moscow, Russia With Immediate Start
Windsor is an established English language school in one of Moscow's leading commercial centers providing a range of general and specialized courses to students and professionals with high English level. In addition to general English, our school provides ESP courses in business English, as well as in finance, law, medicine, IT, engineering, and exam preparation.
We offer:
Competitive local salary from $800 to $1250 (dependent on experience and qualification)
A bonus at the end of the contract
Free good quality accommodation
Paid visa and health insurance
Paid holidays
Airfare allowance
A monthly travel card
Academic support
Depending on the experience of an applicant, further benefits may be discussed.
Our clients are individuals, group students and in-company clients. Windsor's main approach to in-company and individual teaching is to provide tailor-made programs based on the client's needs and requirements. Our in-company clients' list consists of well-know Russian and international companies working in the fields of law, investment banking, marketing analysis, manufacturing and the automobile industry, etc.
Our teachers enjoy working in our schools because we take care of them. Free Internet access is offered to all teachers for checking e-mails or finding supplementary materials for lessons. There is a library for teachers as well as video and audio resources for use during lessons.
Windsor is seeking to appoint full-time or part-time teachers to teach 25-30 lessons of forty five minutes weekly of General English, Business, Legal English, Finance English. We offer 6 or 9 month contracts.
Candidates should:
be natives from the US, UK, Ireland, Canada, Australia, New Zealand
hold a College/University Bachelor's Degree or higher
hold a certificate in Teaching English as a Foreign Language ( TESOL or equivalent)
have at least 1 year's experience in full time classroom ELT/ ESP teaching
preferably have experience of working in legal, medicine, finance, engineering contexts.
2. Russia, Oktyabrsky - English job offered
Our school is situated in Oktyabrsky, Republic of Bashkortostan, which is in the middle of Russia. We are currently seeking extra teachers to join our team. You should be a young, energetic, outgoing and enthusiastic native English speaker, serious about teaching. We teach Business and General English to children and adults. Our students are all ages (4-65 years old) and levels (beginner- advanced). They are highly motivated and really friendly. Groups are not big, usually 7-10 students. You will work up to 25 hours per week Monday-Friday (most lessons are in the evening).
Experience and qualifications, such as a TESOL certificate, are preferred but we consider everyone.
The school provides a private furnished flat and pays the rent. We also provide health insurance and visa support. salary is negotiable, depending on qualifications and experience, but we certainly offer good local pay so you can enjoy life. Russia is a beautiful country, with nice people, good and healthy food and nice climate.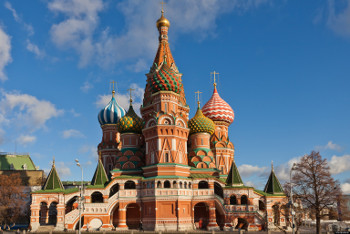 If you want to find something different from other countries please come to Russia!
Apply now & get certified to teach english abroad!
---
---
Apply for your TEFL/TESOL Course!
1

The application process is free and does not commit you in any way.

2

Anyone fluent in English and aged 18+ is eligible for our courses.

3

No previous experience or qualifications are required.

4

Apply today and receive a free e-guide covering the basics of TEFL/TESOL.
The personal information we collect on this page will be treated in accordance with our
privacy policy
.
By submitting this form you declare to have read and agreed to the
Terms & Conditions
.