STARTBODY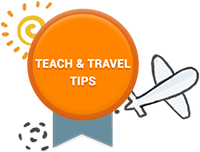 There are countless job opportunities in Japan for TESOL qualified teachers. In Tokyo and Osaka there can be more jobs than teachers, while in other parts of the country the prospects are still good. Teachers are usually highly respected by Japanese students, and they are generally highly motivated and willing to learn. Salaries don't seem to have changed much in recent years and so it is not as attractive a location as it once was but most teachers are still able to save considerable amounts without having to live too frugal a lifestyle. A university degree is essential for obtaining a work permit.
Sample Jobs
1. Teach English in Nagano, Japan
English For You, a conversation school in Nagano City, is hiring for one position starting immediately. Candidates should be energetic, love working with children (over 70 % of our classes are children), and have TESOL experience. Some Japanese language ability is preferred.
TESOL Teaching positions at English For You entail approximately 25 teaching hours per week during a five-day workweek. The salary is 250,000 Yen per month during the initial two-month induction period, and 260,000 Yen per month afterwards.
The school is centrally located, only a few minutes' walk from Nagano Station. Nagano is a lovely temple city located in the mountains of Nagano Prefecture in the Chubu region of Japan. Nagano is famous for its fresh fruit and vegetables, internationally renowned ski & snowboard areas and its hot springs.
Nagano is a very affordable part of Japan, with the cost of living much lower than in the big cities. The school provides a private apartment for teachers, including a washing machine, refrigerator, and a bicycle. We cover all deposits and key money involved, but the teacher must pay monthly rent. Health insurance is also provided. A performance-based bonus will be awarded to the teacher at the end of the contract year.
We are a friendly English language school with a staff of 6 foreign teachers and similarly sized Japanese staff. Our school is committed not only to language teaching, but to providing our students with the tools they need to communicate confidently with people anywhere in the world. We are serious about our work, and we are looking for someone who is highly motivated, loves teaching, and wants to be part of a great team. We provide an induction period at the start of the contract, as well as weekly teacher workshops and feedback throughout the year to help all our staff to continue to improve.
2. Teach English in the Japanese Alps!
Active English School in Shiojiri city, Nagano prefecture, Japan, is looking for energetic, versatile, and professional native English teachers. Positions are available both for full-time teachers and assistant teachers.
Our school is small, friendly and family-owned. Students range from 4 to 60 years of age and are of all abilities. Working with us is a great opportunity to get to know students on a personal level and participate in cultural exchange.
Nagano prefecture is centrally located with great access to hiking, skiing or snowboarding, and hot springs. Shiojiri is a small, quiet city about 20minutes from Matsumoto and two and a half hours from Tokyo and Kyoto by train.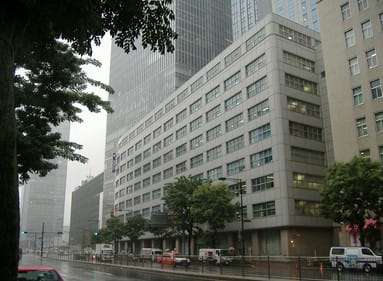 Salary is 260.000 yen per month. Bachelor's degree, TESOL certificate, some ESL teaching experience and international driver's license required.
Register now & get certified to teach english abroad!
---
---
ENDBODY
Register for your TEFL/TESOL Course!
1

The registration process is free and does not commit you in any way.

2

Anyone fluent in English and aged 18+ is eligible for our courses.

3

No previous experience or qualifications are required.

4

Register today and receive a free e-guide covering the basics of TEFL/TESOL.

5

All online courses are entirely flexible and self-paced. Work at your own pace in your own time!
The personal information we collect on this page will be treated in accordance with our
privacy policy
.
By submitting this form you declare to have read and agreed to the
Terms & Conditions
.