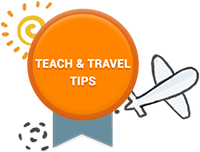 As in many other European countries teaching business people is one of the major options. There are many jobs available throughout the country and a teacher with a TESOL certificate would have few problems in sorting out employment. Salaries are high and so is the cost of living. Germans tend to have a preference for American English and so opportunities also exist for North Americans despite Germany being a major player in the EU.
Sample Jobs
1. English Teacher Required in and around Nuremberg, Germany
Freelance Business English trainer, TESOL or equivalent, 2 yrs experience, to teach Business and general English at school and at prestigious businesses in and around Nuremberg, Germany. Immediate start, EUR 17,50/45 min.
Logos Sprachinstitut, established 1993, works exclusively for business clients in and around Nuremberg. We are currently looking for a qualified (TESOL+) and experienced (2yrs+) Business English trainer to teach Business and general English both on the premises of Logos Sprachinstitut and at international companies in and around Nuremberg, Germany. We can offer a minimum assignment of 20 weekly classroom hours (45 min.) @ Eur 17.50.
Some knowledge of German and a clean driving license would be advantageous, but not absolutely necessary. We offer help with finding accommodation. The position is available immediately.
2. Teach English in various locations throughout Germany
Wall Street Institute was established in 1972 to address the huge potential of the industry of English language instruction and the unique requirements of those focused on English language learning for professional and personal reasons. That means we provide English language learning to over 140,000 students every year within our 300 centers worldwide.
We are seeking several English Teachers (m/f) to work part time for our centers in Munich, Hanover, Cologne, Nuremberg, Frankfurt, or Bonn.
Our teachers are required to guarantee the students´ acquisition of English as a second language through quality instruction and follow up of the Wall Street Institute method.
Requirements:
English mother tongue speakers
TESOL or equivalent qualification
Teaching English as a foreign language experience
Ability to work within an existing structured teaching method
Excellent organizational and interpersonal skills
Motivated, energetic and dedicated
Valid EC working papers
Valid driver´s license
3. English teachers required in Dortmund, Duesseldorf, Aachen and Cologne
Accelingua is a young, up-and-coming language training company serving top-brand customers throughout Germany.
We are seeking enthusiastic English teachers in Dortmund, Duesseldorf, Aachen and Cologne Area to join our dynamic trainer team.
If you are a highly motivated TESOL (or equivalent) qualified native English speaker interested in filling up your work schedule quickly at a very attractive salary, this is the perfect job for you. We are currently offering full time, part time and freelance positions.
If you are interested in languages and eager to put your creative ideas to good use, we would love to meet you.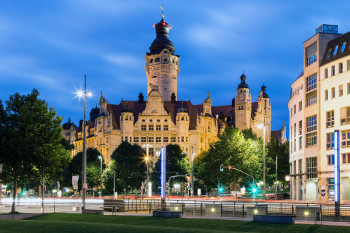 Accelingua offers all its staff not only attractive remuneration, but also provide our trainers with continuing education programs, a wide range of professional career opportunities, as well as innovation modules and regular social evenings.
Apply now & get certified to teach english abroad!
---
---
Apply for your TEFL/TESOL Course!
1

The application process is free and does not commit you in any way.

2

Anyone fluent in English and aged 18+ is eligible for our courses.

3

No previous experience or qualifications are required.

4

Apply today and receive a free e-guide covering the basics of TEFL/TESOL.
The personal information we collect on this page will be treated in accordance with our
privacy policy
.
By submitting this form you declare to have read and agreed to the
Terms & Conditions
.