Check out our Special
Offer for this
course!
Make a deposit payment to secure your place on a course before the end of the month and qualify for a free advanced level online course. You can choose from the 50-hour young learners (CTEYL) or business English (CTBE) certificate courses or the 250-hour online diploma course.
TESOL Certifications in Calcutta | India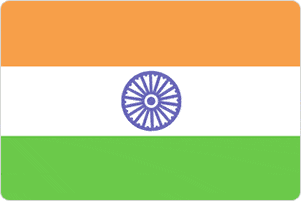 If you are looking for a tesol course location that will combine high quality training with a blend of amazing locations and cities, seeped in culture and rich history, then Calcutta is for you. Throw in a friendly local population and the opportunity to utilize your TESOL certificate in India and the rest of the world, and Calcutta may just be the ideal location to begin your teaching career.
What truly sets India apart from the rest of the world is the amount of diversity it has to offer. Perhaps nowhere else in the world can so many different cultures and religions live and work side by side so harmoniously. The vast array of traditions, languages, costumes intertwine to create a truly unique place. Home of one of the seven modern wonders of the world, The Taj Mahal, India also boasts truly remarkable cities, temples, castles and beaches, as well as stunningly beautiful national parks and beaches. The Indian cuisine has also rightly taken its place as one of the most popular worldwide.
Formerly known as Calcutta, the city of Kolkata is the capital city of the West Bengal region and is justifiably known as "The City of Joy". One side of the city you have the dominant and yet beautiful, Himalayan Mountains, while the other side of the city has a stunning coastline. While you are here, you can visit the enchanting, colorful markets with their many smells and sights. Here you are likely to see anything, from snake charmers and chattering monkeys, to business people from all walks of life bartering and begging together for the right deal. The modern buildings and businesses have emerged beside, rather than instead of, the ancient traditions of India.
The bustling, lively nature of Kolkata can often be an all out assault on your senses, but tranquility, solitude and relaxation can also be found here in the cities many temples, museums, wildlife sanctuaries and national parks. The towering Himalayas can provide a cool and refreshing change from the hurly burly of city life, while the more active amongst you can try your hand at hiking and white-water rafting.
Kolkata really is a melting pot of everything that makes this diverse country such an amazing place. For this reason and more, it is an excellent location for you to take your TESOL course.
Apply Now!