Check out our Special
Offer for this
course!
Make a deposit payment to secure your place on a course before the end of the month and qualify for a free advanced level online course. You can choose from the 50-hour young learners (CTEYL) or business English (CTBE) certificate courses or the 250-hour online diploma course.
TESOL Certifications in Sydney | Australia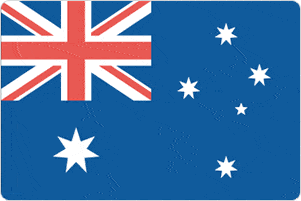 Our Australian TESOL training facility is based in the lively metropolis of Sydney, home to 4.5 million people. Sydney has become one of the most vibrant, popular cities in the entire southern hemisphere, and looking at some of its landmarks and monuments, it is easy to see why. The iconic Sydney harbor bridge is joined by the world-famous Opera House and by the old fashioned, historic area of The Rocks. A short walk into the city centre will also bring you past the stylish Sydney tower, with its breathtaking rooftop walks, and to the beautiful Darling Harbor. These are just the tip of the iceberg in a city that has so many things to do and see. The urban area of Sydney's centre is in contrast to the number of stunning beaches and national parks that surround it. The clean air and brilliantly blue sky above makes it easy to understand why Sydney attracts 10 million tourists each year.
Perhaps the most world-renowned beach in Sydney is Bondi Beach, which has a huge collection of shops, international restaurants, scenic views and bars. Bondi is hugely popular with tourists from all over the world, so it is the perfect place to come for an international experience with a real Aussie flavor. Alternatively you can take the short ferry across to Manly Beach, with its frequent sighting of whales and dolphins, or head to the beautiful Cronulla or Balmoral beaches, popular with the locals.
Animal lovers can visit Taronga Zoo and Sydney Wildlife World to see a whole host of species living contentedly in a happy environment. Visitors who appreciate their culture are also well provided for with a number of museums covering the broad areas of art and history to science and discovery. Highlights include The National Art Gallery and Australian Museum, which will both take a lengthy trip to fully appreciate. Sydney also has many buildings and areas of historical interest. 18th and 19th century buildings can be seen throughout the city, the most memorable being perhaps the Queen Victoria Building, which was completed in 1898. Nowadays it is home to a number of shops and cafes spread over several floors. The old-world style is a very refreshing and welcome retreat from the hustle and bustle of city life. If this relaxed, old-fashioned style is to your taste, you should discover the area know as The Rocks. Some of the bars and shops here are reminiscent of 200 years ago, making this quaint little area a must see.
Throughout the year, Sydney hosts a number of colorful, multi cultural festivals. It seems that not a month passes without a festival taking place, from Chinese New Year to the Royal Easter show; there is always something to see. The most popular event of the year takes place in February in the form of The Sydney Gay and Lesbian Mardi Gras Festival and Parade. This attracts over half a million people on the day of the festival, so be sure to book accommodation well in advance!
Sydney really is a multicultural place. Ethnic diversity all over the city adds to its vibrancy and intrigue. Nearly every nation on the planet seems to be represented here, from the areas reminiscent of London and Tokyo to Shanghai Town in Ashfield and Little Italy in Leichhardt. There are also neighborhoods with Korean and Spanish influences amongst many more.
Sydney's nightlife is an experience you won't want to miss! It has hundreds of options within the same area, all guaranteed to provide a good time. There are an abundance of bars, restaurants and nightspots, many of which remain open 24 hours! You can crawl the bars and try to keep up with the legendary Aussie drinking, enter a pool competition, or just relax with a quiet beer in a Bavarian style bar. Whatever it is you are after, it will be near by.
Transport options in Sydney make it extremely easy to get around. The train network is quick, cheap and connects the entire city, with new stations and lines being added all the time. If the train system isn't for you, there is also a reliable bus service available. Special bus tickets are available that can also be used for the ferry trips from the Circular Quay to Manly Bay. You may also want to rent a car, as driving through the city is very easy. There is also no feeling like driving across the Harbor Bridge and taking in the panoramic views.
Apply Now!